One year ago, Peepy and
her friends
made the epic almost-Oscar-winning-Peeple's-Choice-award-winning film, A CAUTIONARY EASTER.
What we didn't tell you last year, was that lots of famous actors and actress really wanted roles in this movie . . .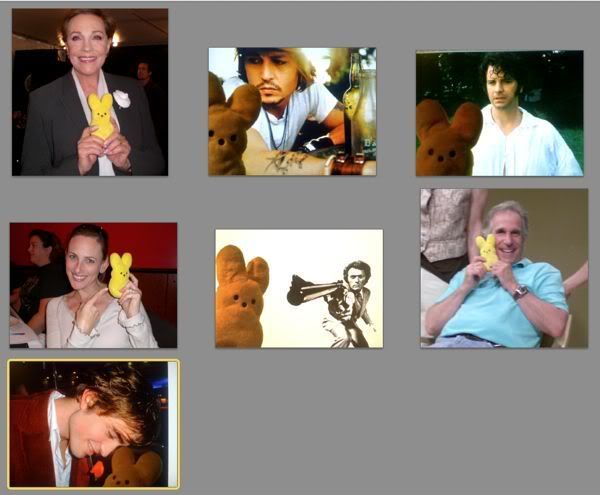 However, in the end, we decided that the parts should go to whomever/whoever was best at emoting. And so it was.
Now, back by popular demand, and because I am too busy trying to solve the nation's gas crisis,
here's an encore
of that history-making epic . . .
Um, after the video debuted, we got some comments that perhaps marshmallow Peeps were harmed in the making of the masterpiece. However, you need to know that no one was hurt, and that stunt doubles were used. To prove this, here is a cast photo taken after the filming was done . . .
Hey! Live in or near Los Angeles, or want to visit? Then come to the Los Angeles Time Festival of Books! I'll be there (along with tons of other authors) on April 30 and May 1st!!!!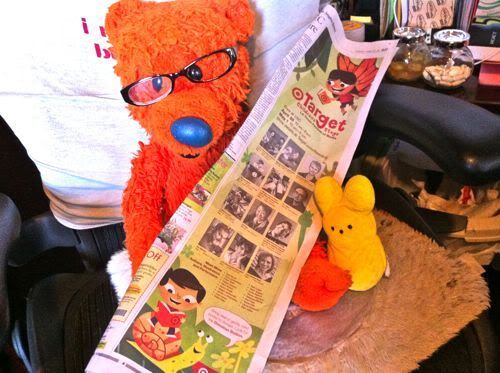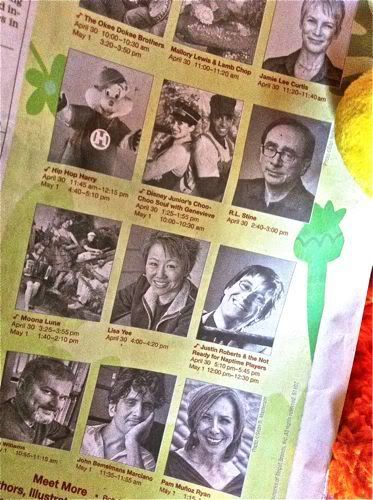 Here's a
lineup
of who will be on the Target Stage. (I'll be there Saturday at 4 pm, then signing with Scholastic at noon on Sunday!)Disclaimer: No proofreaders were harmed (or even used) in the creation of this blog.
Also, thanks to all of you who sent me links to awesome Peeps sites.
CLICK HERE
to see the winners of the Washington Post Peep diorama contest.
Lisa Yee
height=26 width=132 alt="Google Groups">

Subscribe to Lisa Yee's Blog and get her fresh baked blogs e-mailed to you!

Or you can click this for a RSS feed...