Recently,
my Peep
and I flew from
Minneapolis
to Dallas for our American Girl,
KANANI
, book tour . . .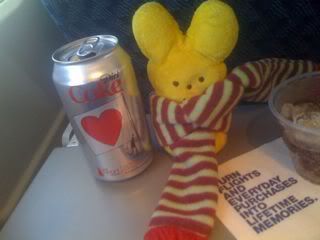 The flight was a nice one, especially since 1) there was no one sitting next to us, and 2) I was reading an ARC (advanced readers copy) of
Jeanne Birdsall's
new THE PENDERWICKS AT POINT MOUETTE. (It's brilliant, and I'm trying to read it slowly to savor each page.)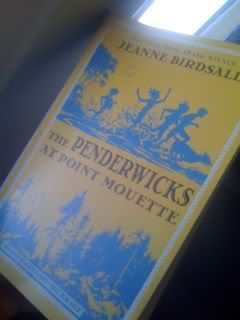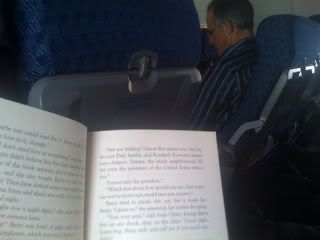 (See that man in the photo. I'll bet he was sooooo jealous that I had the book and he didn't.)
Our hotel was IN the
Dallas Galleria
, and there was an ice skating rink there. Even though I had my blizzard clothes all packed, I decided not to do triple sawcows (or whatever they are called) on the ice . . .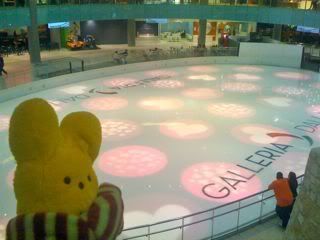 I had a WONDERFUL dinner at this brand new place called
Grand Lux Cafe
, and liked it so much that I ate there the next day, too . . .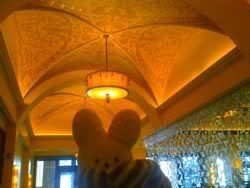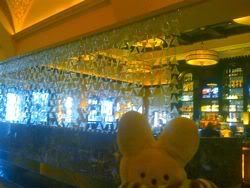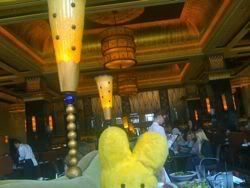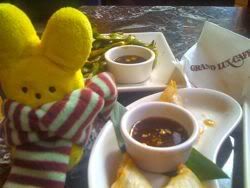 (Later my waitress told me that it's not new, it's a chain that The Cheesecake Factory is rolling out. If they ask me to be the spokesmodel for it, I will.)
The
Dallas American Girl
Store ordered spectacular weather for me, and it was in the 70's!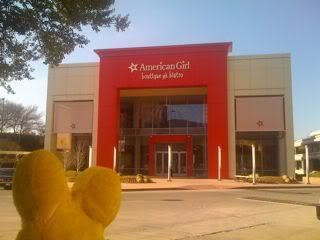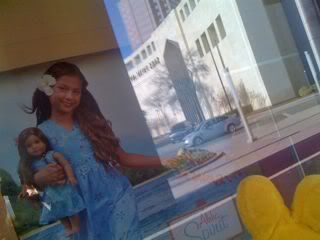 We had a great time . . .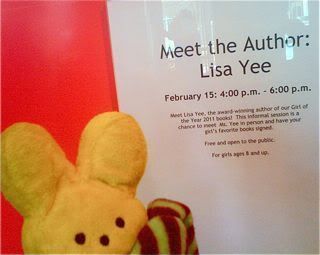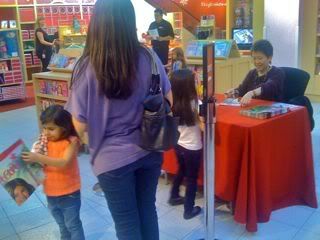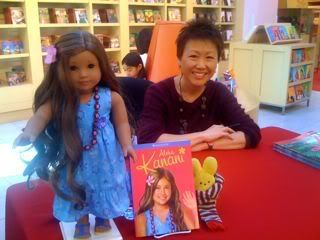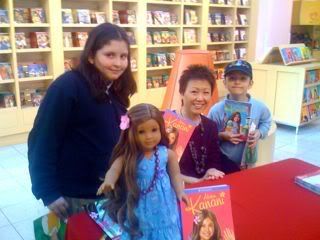 Peepy was particularly pleased because she got to explore the store and hang out with her friends . . .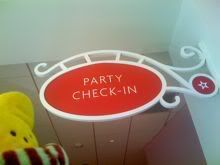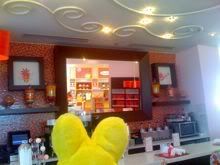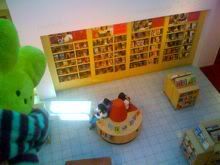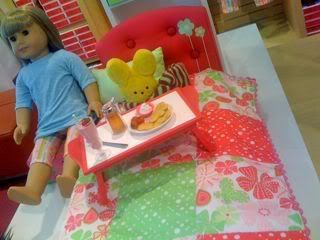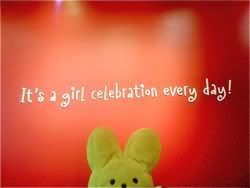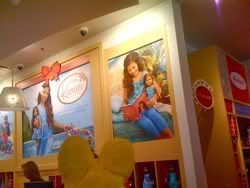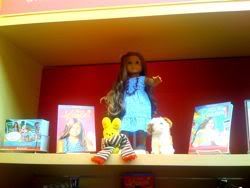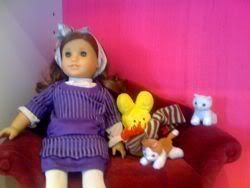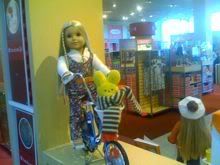 As you know,
Peepy
loves to be pampered. She was thrilled to see the salon, and immediately made an appointment . . .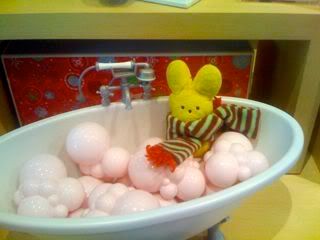 We didn't think it was possible, but Chris made Peeps look even more beautiful than normal . . .
Afterward, Peepy was so exhausted (beauty is hard work), she took a nap . . .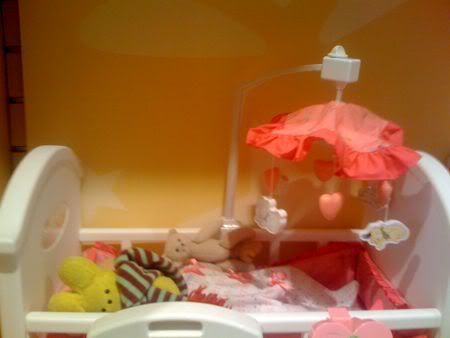 NEXT BLOG: Visiting Atlanta, Georgia!
Disclaimer: No proofreaders were harmed (or even used) in the creation of this blog.
PLACES I WILL BE SOON, AND HOPE YOU WILL BE, TOO . . .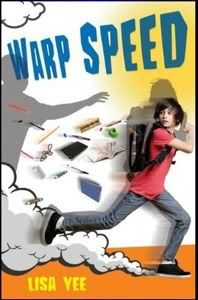 Here's the
video invite
for the
WARP SPEED
and
BOBBY THE BRAVE (SOMETIMES)
Launch Party . . .
BTW, here's a
LA TIMES review
of books about bullies, and WARP SPEED is included!
Live in the Boston area? I'll be at the Natick American Girl store this Friday. Plus, I'll be signing WARP SPEED and my other books at
The Blue Bunny
Books and Toys this Saturday, February 26th at 11 am. in Dedham, MA.
If you're in the Los Angeles area, stop by my book signing at
Apostrophe
in Long Beach, CA on April 2nd.
Lisa Yee
height=26 width=132 alt="Google Groups">

Subscribe to Lisa Yee's Blog and get her fresh baked blogs e-mailed to you!

Or you can click this for a RSS feed...