Oh man. I love mail, don't you? (That last statement doesn't include junk mail or bills.)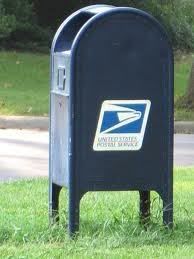 When I first became an author seven years ago, I started to get fan mail. I remember my daughter saying, "You get fan mail? YOU?"
Over the years I've saved some of my favorites. Some are funny. Some are heartwarming. Some are heartbreaking.
I hear from boys and girls, teens and parents. Sometimes an
entire class
writes to me . . .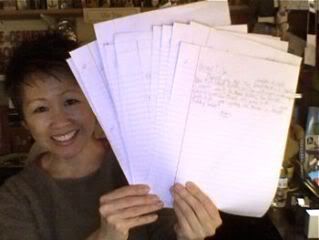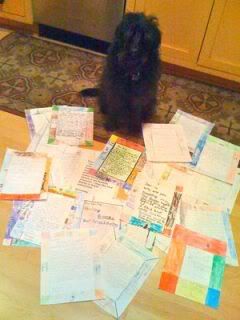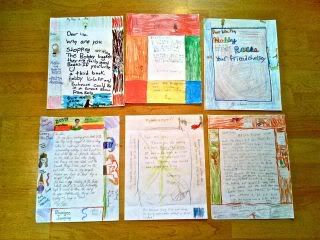 Other times, it's individual letters, where the writer opens their heart . . .
I hear from fans who have become friends . . .
(Hi Anji, Violet and Ferris!)
And when readers send me photos of their goats and pigs, it makes me happy . . .
Author and illustrators often send each other greetings, like these from
Jarrett Krosoczka
and
Mo Willems
. . .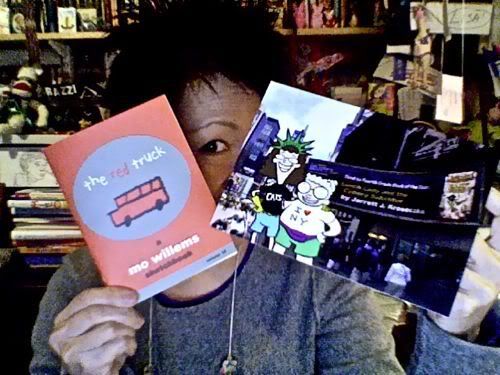 Some letters I will treasure always, like the ones from Mary Calhoun, who was one of my favorite authors when I was growing up. We met because of an article I wrote, and an
email she sent
. . .
Other letters are confounding, like these that are EXACTLY the same from three students from the same school who clearly wrote to me as part of an assignment . . .
However, most often, I get emails. Here are some fun ones I thought you'd get a kick out of. I know I did!
(For the record,
Peepy
is real and not food.)
I posted a couple of my fan letters on
my facebook wall
and got such great responses that my author friend,
Sarah Darer Littman
and I have decided to create a website called "Dear Author." It will feature letters and tweets that some of your favorite authors have received!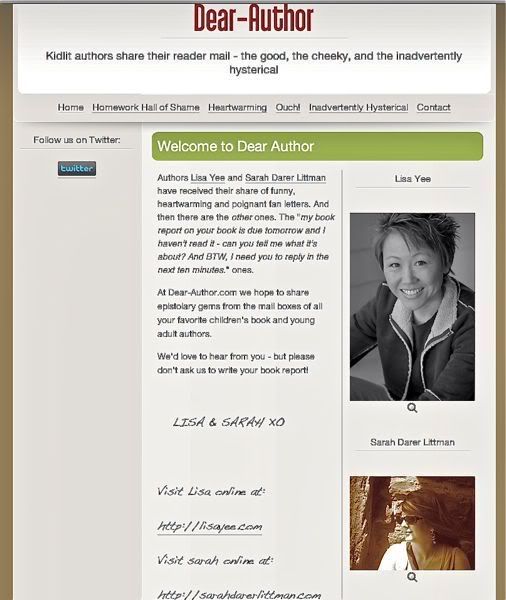 We're still in the working stages, but I'll be sure to let you know when the site goes live!!!
Disclaimer: No proofreaders were harmed (or even used) in the creation of this blog.
In February, look for me at the American Girl stores in these cities . . .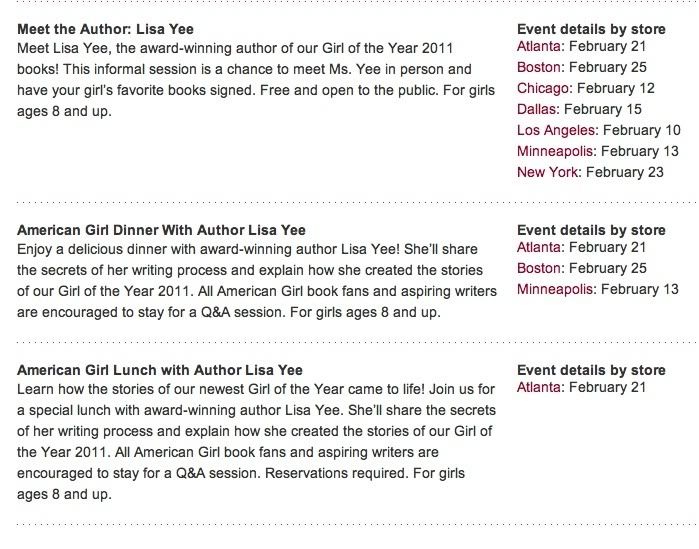 LOOK FOR
WARP SPEED
in MARCH!!!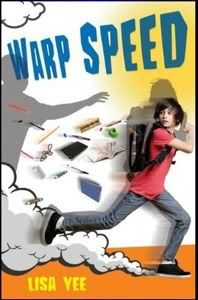 Want some fun?
CLICK HERE
to visit the Lisa Yee and Son YouTube Channel.
Lisa Yee
Subscribe to Lisa Yee's Blog and get her fresh baked blogs e-mailed to you!

Or you can click this for a RSS feed...