After Peepy got
styled in Dallas
, we headed out for the second leg of my
American Girl
seven-city book tour. Atlanta was next . . .
We were greeted by Russ, who give us the FIRST MARSHMALLOW PEEPS OF THE SEASON!!! (Stay for the dramatic explosion of the Peeps at the end of this blog.)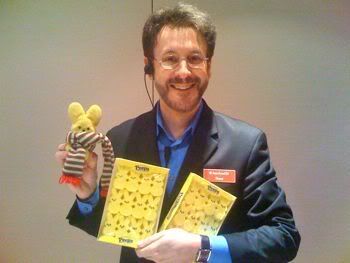 Before our American Girl Lunch with Lisa Yee -- er, I didn't eat lunch with Lisa Yee, but others did,
Peepy
and I signed books for the attendees as the room was set up . . .
There was a great group of girls and women, and even a brave brother and a dad . . .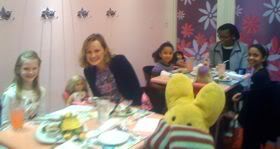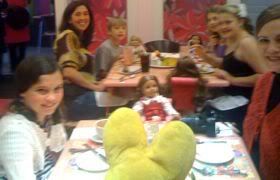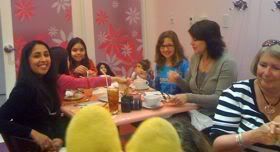 I talked about writing and creating the
Kanani's 2011 Girl of the Year books
, and everyone asked terrific questions . . .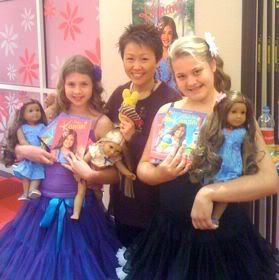 When I mentioned that I LOVE Winnie-the-Pooh, and have the 2nd largest collection in America, one of the guests let me meet her Pooh bear. She's had him since she was a baby!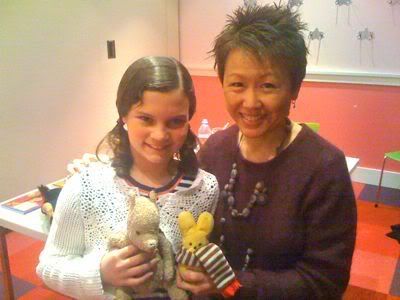 Next it was time to sign books . . .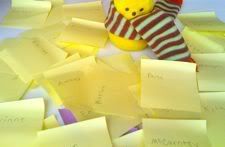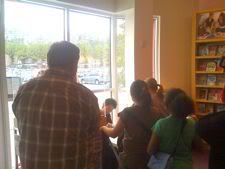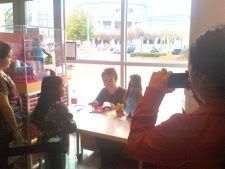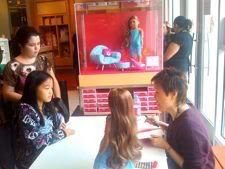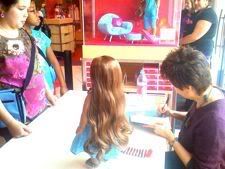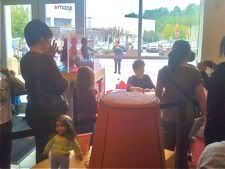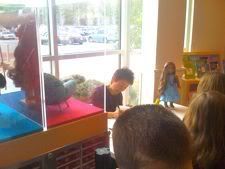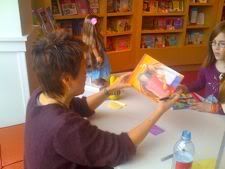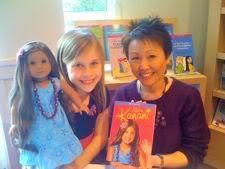 It was cool because lots of people who came have been to Hawaii, including this woman who was married on Kaua'i where Kanani's stories take place . . .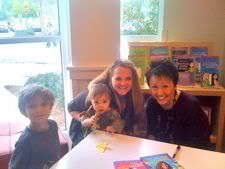 She even bought books for her daughter . . . to read when she's older . . .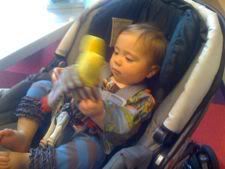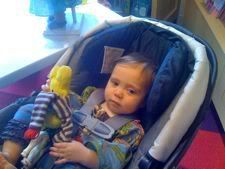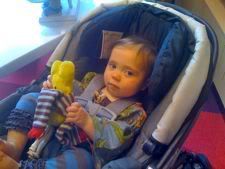 Other fans included these three who dressed alike, Ana, a friend from facebook, and a Kanani look-a-like . . .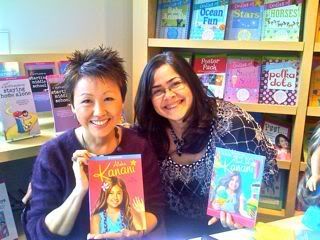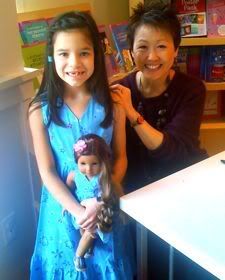 (When the last picture was taken, someone said, "Look, the author has all her teeth!" I wasn't sure how to respond to that, but then learned that the girl had five teeth missing. LOL!)
It was especially nice to meet the girls of the Blue Moon Book Club. They picked
ALOHA, KANANI
to read together . . .
Before it was time to speak at Dinner with Lisa Yee, Peeps wandered around, chatted with friends, and had a snack . . .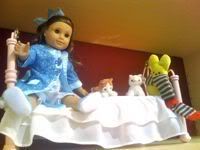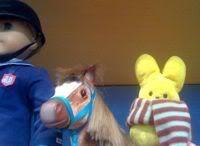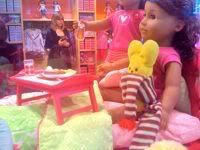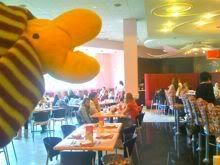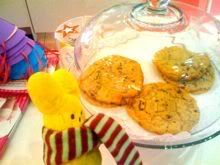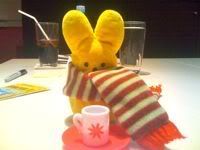 Soon it was time for dinner . . .
It was so much fun talking with everyone! And even more fun was in store for us because . . .
WE HAD A MICROWAVE IN OUR HOTEL ROOM!!!!
And we had those marshmallow Peeps that Russ gave us . . .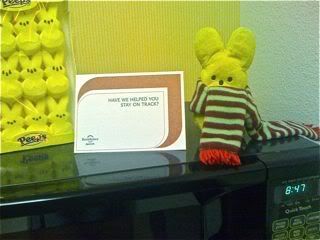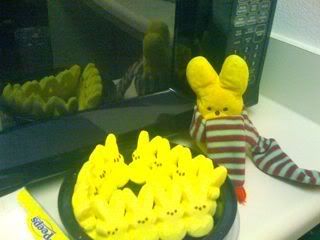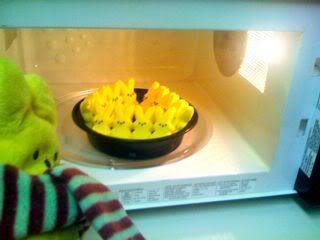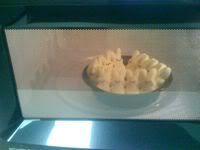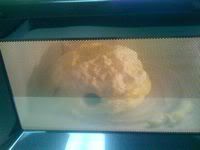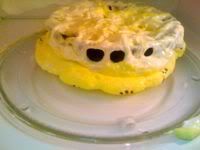 Ah, the perfect ending to a great day!!!!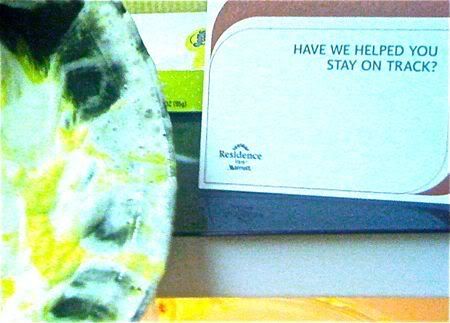 If you'd like to view a video of marshmallow Peeps in a microwave,
here's one!
And finally, who do you think is my fav Star Trek character? Do I always have Asian characters in my books? Did my IQ get higher or lower once I had kids? Find out the answers to two of these questions by
CLICKING HERE
. Yes! I was interviewed over at AArisings, "da entertainment resource about Asian Pacific Americans"!
Disclaimer: No proofreaders were harmed (or even used) in the creation of this blog.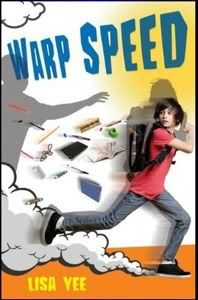 Here's the
video invite
for the
WARP SPEED
and
BOBBY THE BRAVE (SOMETIMES)
Launch Party . . .
Plus, if you're in the Los Angeles area, stop by my book signing at
Apostrophe
in Long Beach, CA on April 2nd.
CLICK HERE
to visit the Lisa Yee and Son YouTube Channel.
Lisa Yee
height=26 width=132 alt="Google Groups">

Subscribe to Lisa Yee's Blog and get her fresh baked blogs e-mailed to you!

Or you can click this for a RSS feed...