When we last left off, Peepy and Moi were eating ice cream in Northampton with our super-talented-good-looking-author-illustrator pals . . .
We're good at eating, it's something we do often, so next it was on to a literary lunch in Amherst!
I've met lots of people through blogging and through their books, so it was about time I met this Newbery Honor Award Winner in person!!!
Can you guess who it is by looking at this too small photo? Hint: The author is standing in front of the bookstore.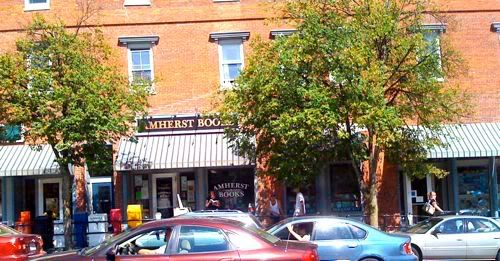 If you said, Emily Dickinson, Colin Firth as Mr. Darcy,
Nathan Fillion
as Castle, you are not correct, but you have good taste.
However, if you said,
"OMG, IT'S
CYNTHIA LORD
, NEWBERY HONOR WINNER AND AUTHOR OF
RULES!!!
" than you are right!!!
We had a fantastic 17-hour lunch and gabbed and gabbed like old friends. Well, according to the Mayan calendar, we are sort of old. But what I meant was, old as-in "I feel like I've known you forever!"
But as much as I wanted to spend time with Cynthia, Peepy managed to monopolize the conversation . . .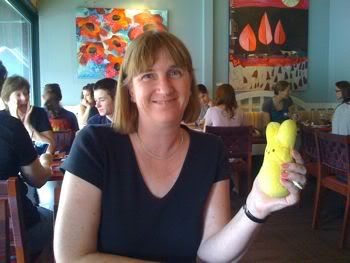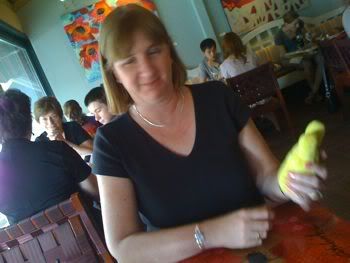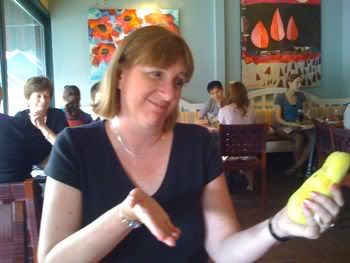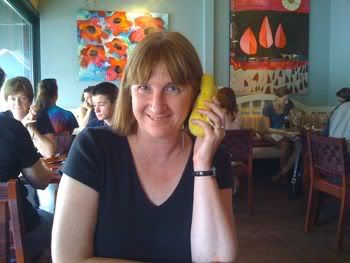 Inspired after our lunch, I headed to the library to work. I LOVE libraries, don't you?
While I worked,
Peepy
played . . .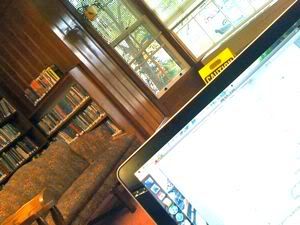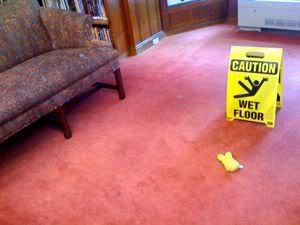 Then it was time to hit the road, and see the sights . . .
And on the next blog, we'll share a funtastical sculpture garden we visited!!!!

Lisa Yee
Disclaimer: No proofreaders were harmed (or even used) in the creation of this blog.
Want some fun?
CLICK HERE
to visit the Lisa Yee and Son YouTube Channel.
height=26 width=132 alt="Google Groups">

Subscribe to Lisa Yee's Blog and get her fresh baked blogs e-mailed to you!

Or you can click this for a RSS feed...