Last blog
we were at the LA TIMES Festival of Books, and one of the booths we signed at was
Once Upon a Time
. . .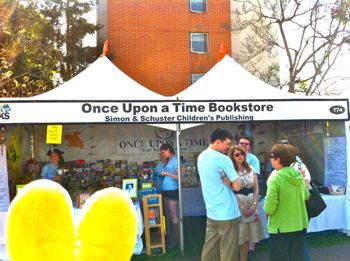 So it's only fitting that we visit the bookstore itself. But first, lunch!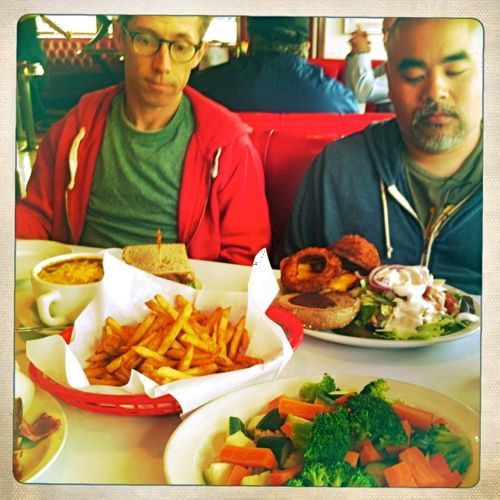 Above:
Bob Boyle
and
Dan Santat
count the carbs. (The vegetable plate was mine, and
Tao Nyeu
had chili and a sandwich.)
Then it was indie bookstore time with Maureen Palacious, the owner of Once Upon a Time . . .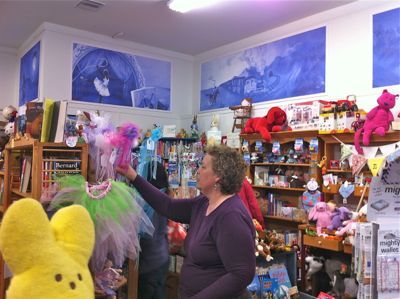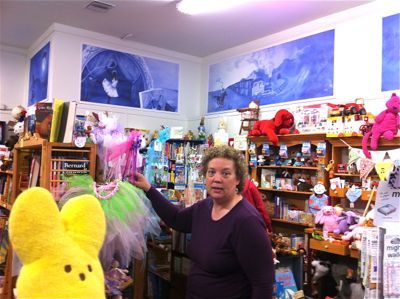 While we were there, Dan signed some books. And many of them were even his!
Peepy
loved exploring with Bob and Tau . . .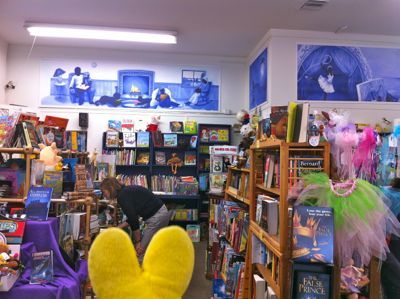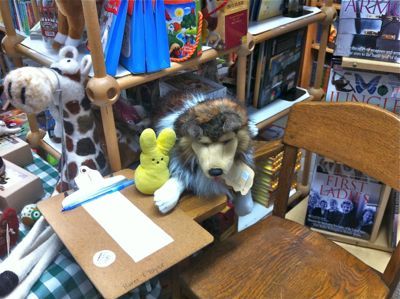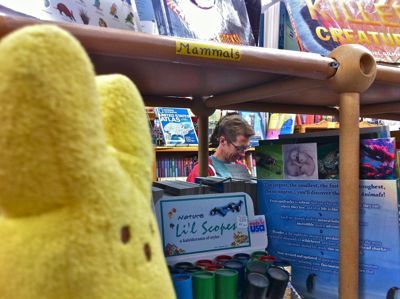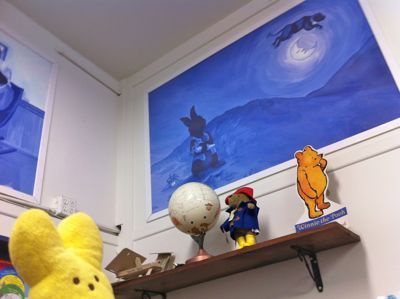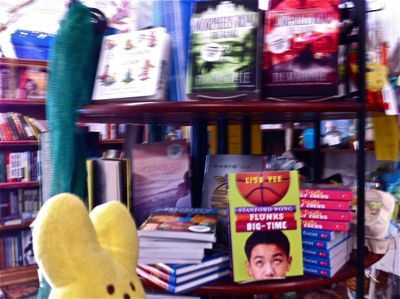 Oh, look! It's Tao's new book . . .
Wait! What's that? Why it's an
AMAZING-AND-SILLY-VIDEO
created for the
Children's Choice Book Awards
-- featuring
Jarrett Krosoczka
vs.
Jon Scieszka
, two guys whose last names are slightly harder to spell than mine.
Warning: Film contains mayhem, destruction, and wayward authors and illustrators. So,look carefully, I'm in it, along with
Jeanne Birdsall
. Our cameos are short, but the acting is dramatic, hilarious and heartbreaking -- truly, Oscar-worthy.
Here are some exclusive behind-the-scenes shots of the shoot. Behold the expensive trash-can-steady-cam . . .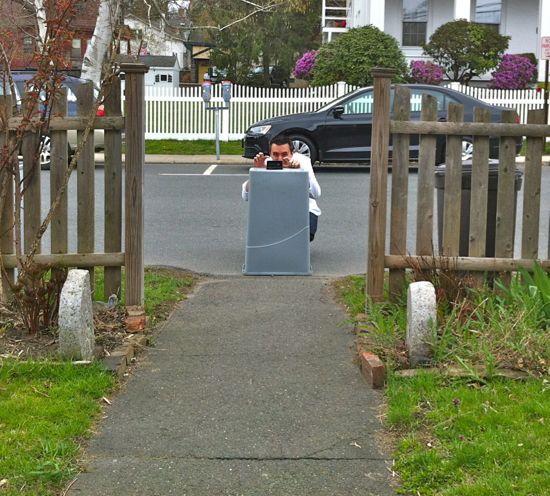 And finally, here are some shots the paparazzi took of Jeannie and Cagney confer with the director . . .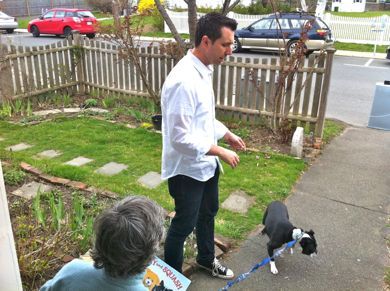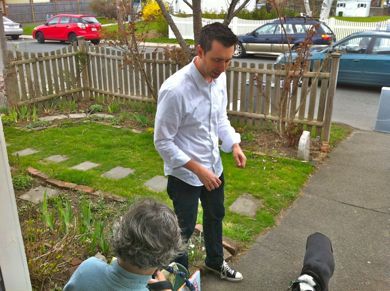 Next Blog: More independent bookstore fun. This time we visit
Mrs. Nelson's Toy and Book Shop
where we find out what exactly
Tony Di Terlizzi
is trying to gell us . . .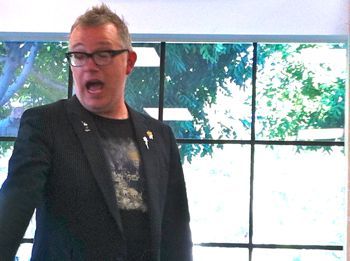 Support your local indie bookstores!
===========================
Disclaimer: No proofreaders were harmed (or even used) in the creation of this blog.
Want to check out Lisa's NEW AND IMPROVED website? Simply
CLICK HERE
.
Interested in having Lisa speak at your school, library or conference?
CLICK HERE
for more information.
Lisa Yee
Subscribe to Lisa Yee's Blog and get her fresh baked blogs e-mailed to you!

Or you can click this for a RSS feed...