We LOVE libraries!
Last year, the
middle school
in my hometown of
South Pasadena
got a brand new
library
. Recently, Peepy and stopped by to visit . . .
Peepy
goofed off a bit and explored . . .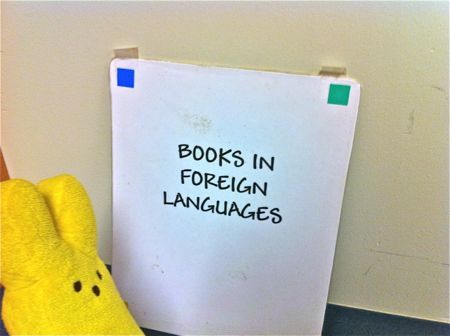 She even made friends . . .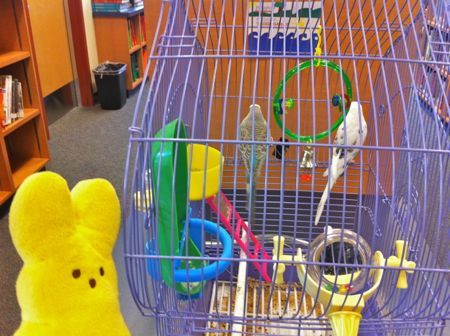 . . . and bought necessary supplies . . .
And thought about snacks . . .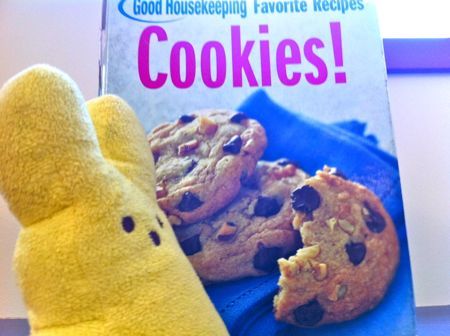 Then we remembered why we were there! It was to donate gently used books . . .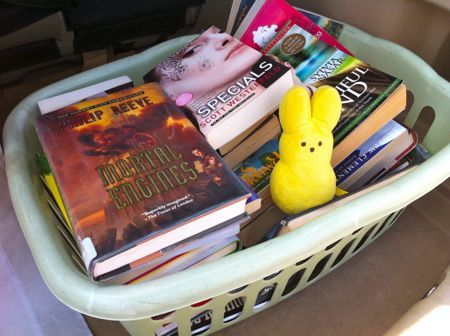 This made librarian Betsy Kahn happy . . .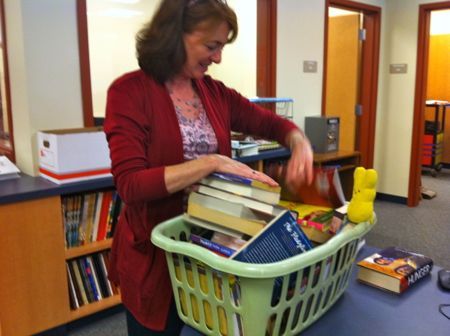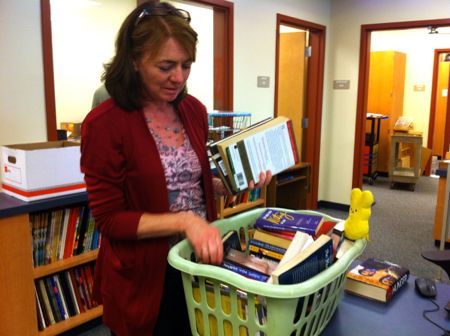 (Do you know what else makes Ms. Kahn happy? The fact that every day over 50% of the entire student body visits the library!!!!!!!!!!)
Before we left, Peepy looked to see where her as-yet-unwritten epic novel/memoir would go . . .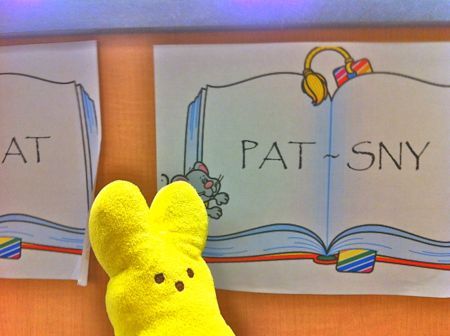 In other news, there's this . . .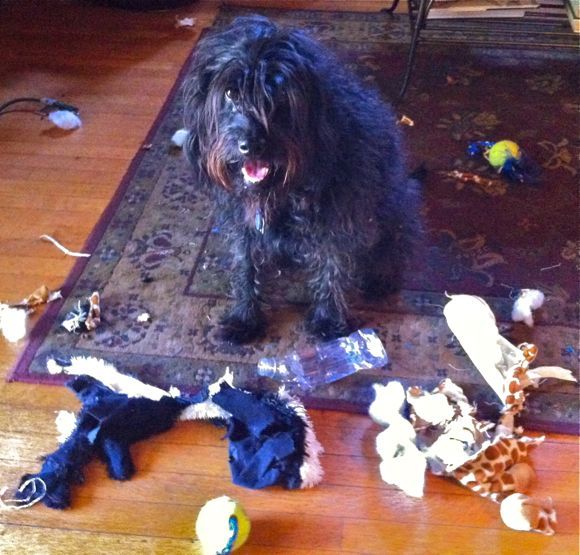 ===========================
Disclaimer: No proofreaders were harmed (or even used) in the creation of this blog.
Want to check out Lisa's NEW AND IMPROVED website? Simply
CLICK HERE
.
Interested in having Lisa speak at your school, library or conference?
CLICK HERE
for more information.
Lisa Yee
Subscribe to Lisa Yee's Blog and get her fresh baked blogs e-mailed to you!

Or you can click this for a RSS feed...