Oh man. When I was in San Jose recently, I went to the most marvelous magnificent indie bookstore . . .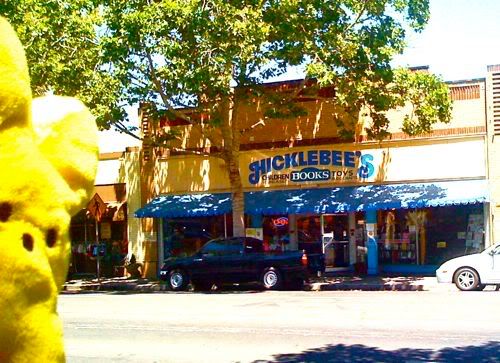 Hicklebee's
has been a local destination for
over 30 years
. And is it any wonder why? Just look . . .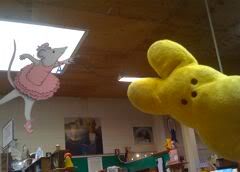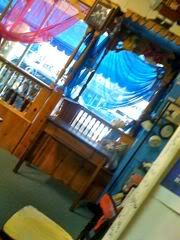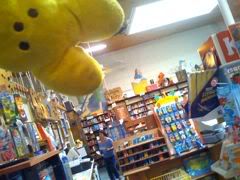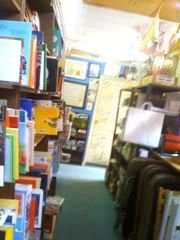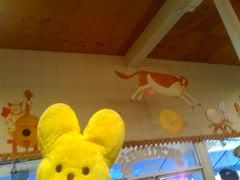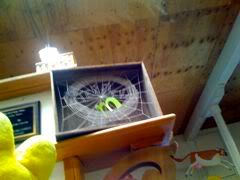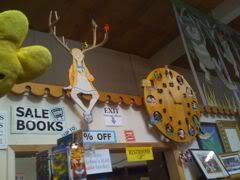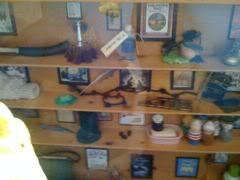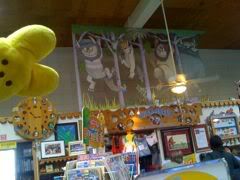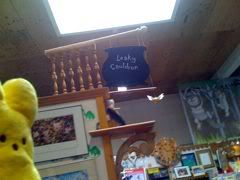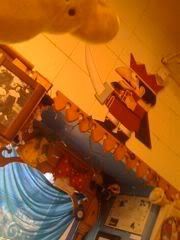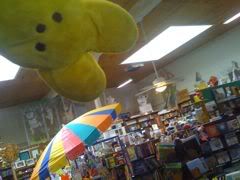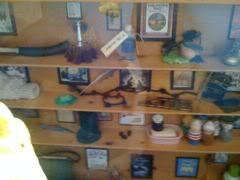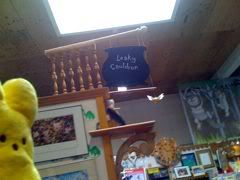 Here's one of the owners, Valerie Lewis. She's showing Peepy the
"museum"
within the store, and an original and early Clifford drawing . . .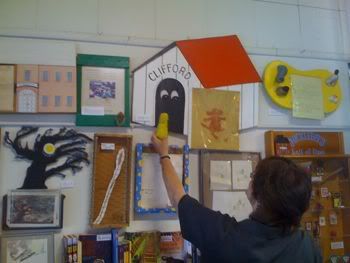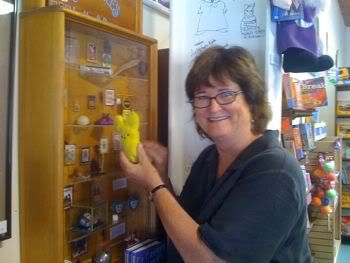 YES! In addition to books, Hicklebee's houses one-of-a-kind mementos donated by authors and illustrators, like autographed "Traveling Pants," and a dress and original Rosemary Wells paintings, and Gordan Korman's first book acceptance letter (when he was a teenager!!) . . .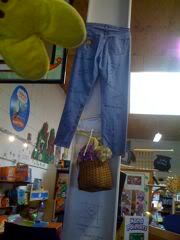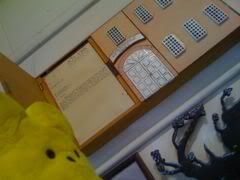 Here's more orignal wonderful bookish stuff . . .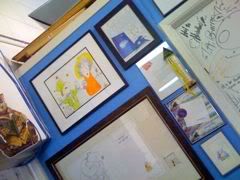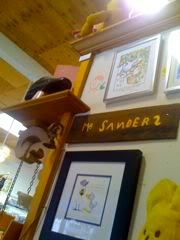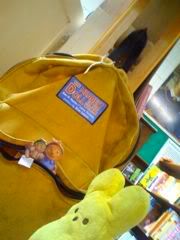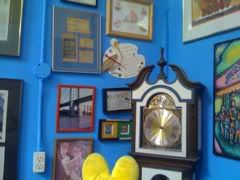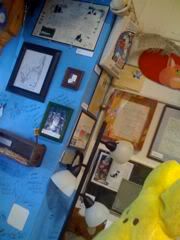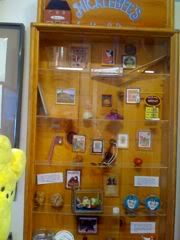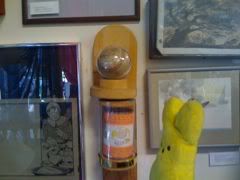 But what I LOVED most were the autographs. Every door and many of the walls, including those in the bathrooms, were covered with autographs. It's like a who's who of children's literature!!!!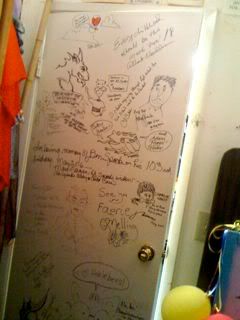 And GUESS WHAT??? I was invited to sign at Hicklebee's. I won't say who I signed next to, but here's a subtle hint . . . HARRY POTTER!!!!!!!!!!!!!!!!
I'll show you close ups of a billion of the author and illustrator's autographs, but in the meantime, via the magic of my time machine, I'm going to ease into Hicklebee's bathtub and enjoy a good book . . .

Lisa Yee
Disclaimer: No proofreaders were harmed (or even used) in the creation of this blog.
height=26 width=132 alt="Google Groups">

Subscribe to Lisa Yee's Blog and get her fresh baked blogs e-mailed to you!

Or you can click this for a RSS feed...