Recently, I did a video interview with Angela Fox . . .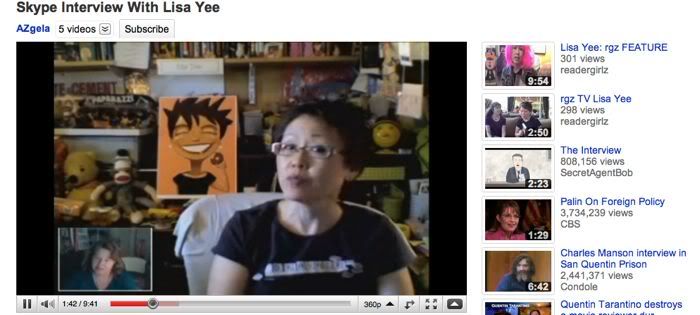 (Um, I'm not sure why they bundled my interview with interviews with Charles Manson and Sarah Palin.)
You can watch it (that would be me, not Charles or Sarah)
here
or below to find out where I stand on the controversial issue of unicorn poo, plus some of my thoughts on writing . . .
Speaking of videos, my pal
Kelly Fineman
won the jackpot. Here's the scoop -- Kelly tweeted about that
Old Spice Man
(you know the one) . . .
Well, several tweeters were in for a tweet treat, because the Old Spice Man created videos just for them!!! Here's Kelly's video . . .
Plus,
here's one
he made for actress Alyssa Milano . . .
In other news, the Old Spice Man named his top opening lines from books, and
MILLICENT MIN, GIRL GENIUS
was included!!!!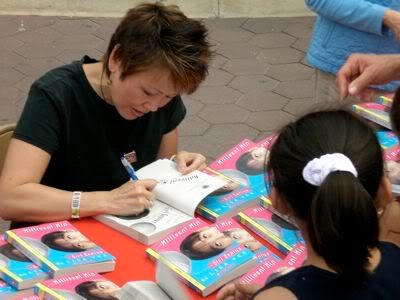 Oops. Oh, wait, it wasn't him, but it was the
Los Angeles County Libraries
. . .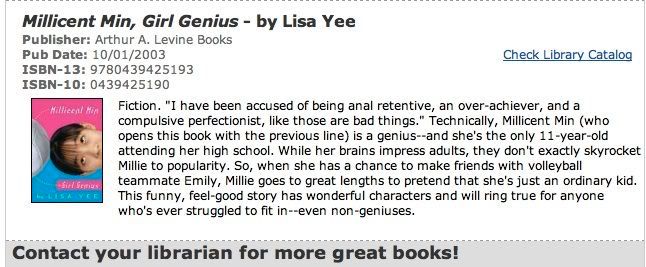 Oh! Oh! Also, the Old Spice Man has named his nominees for the
Voice of Youth Award
, and included is
STANFORD WONG, FLUNKS BIG TIME!!!
What? Oh, oops. It wasn't the Old Spice Man who is behind this. It's the fabulous-looking folks from the Youth Services Department of
Skokie Public Library
!
And finally, remember that
BODACIOUS BOOK CONTEST
we had???? Well, here's Grand Prize winner
Aaron Zenz's
kids with their prizes . . .
And look! It's first runner up,
Alexa Young
with her son Jack . . .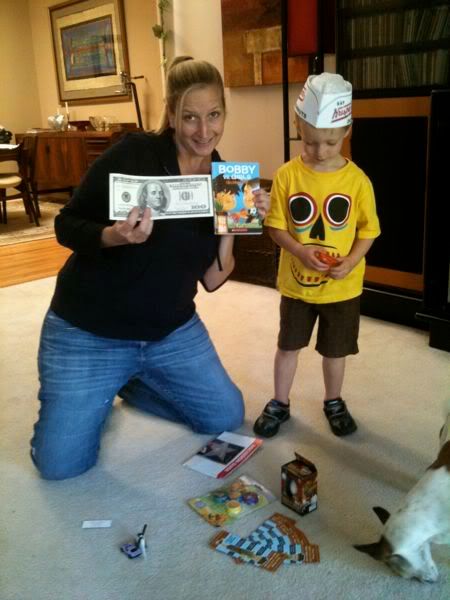 Lisa Yee
Disclaimer: No proofreaders were harmed (or even used) in the creation of this blog.
height=26 width=132 alt="Google Groups">

Subscribe to Lisa Yee's Blog and get her fresh baked blogs e-mailed to you!

Or you can click this for a RSS feed...