Okay, so I'm here right now . . .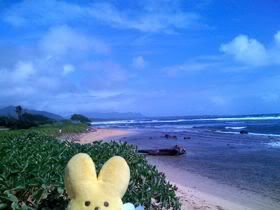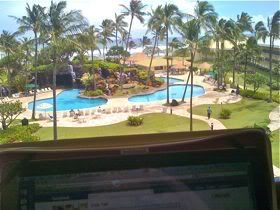 Yes! Kaua'i!!! And I'll be blogging about that soon. However, I'm oh-so-behind on where I've been, and trying to play catch-up. Therefore . . .
Earlier this month,
Peepy
and I paid a visit to
Carver Elementary School
in San Marino, CA . . .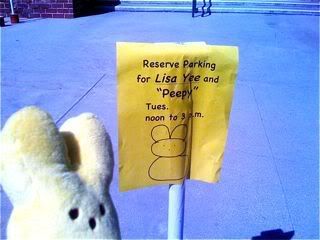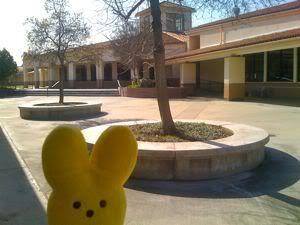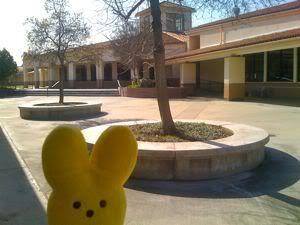 We were greeted by a big banner, lots of awesome posters, and
Domo
. . .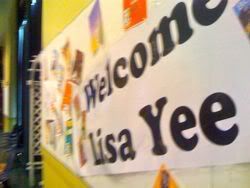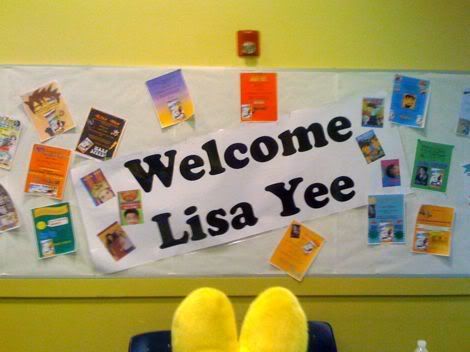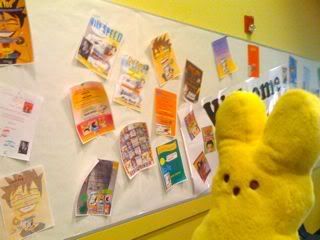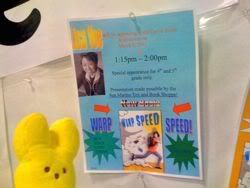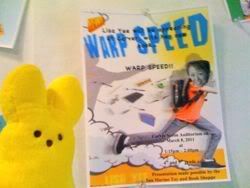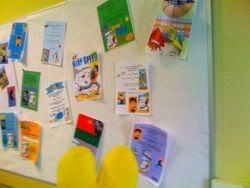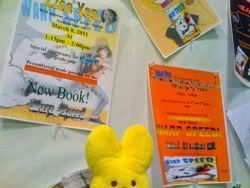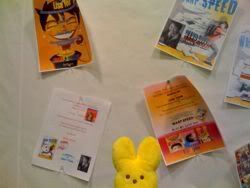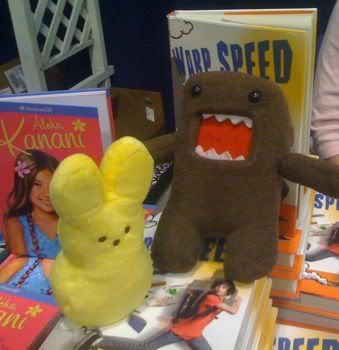 (Above: A Domo.)
Talk about enthusiasm!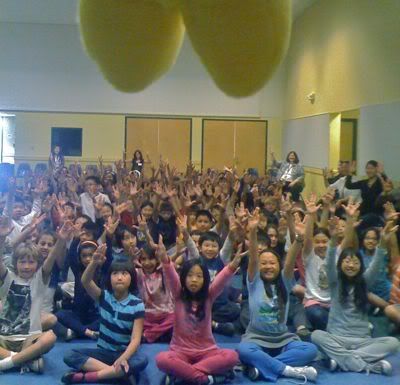 When I asked "Batman? Star Trek? Or Star Wars?" (In
WARP SPEED
, Marley Sandelski and his friends argue about which is best.)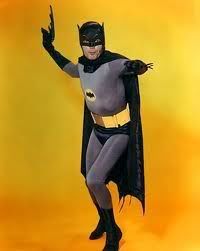 The answer was overwhelmingly . . . STAR WARS. (Yet when
I visited Burton
Middle School, they were solidly Batman.)
Our visit was hosted by
San Marino Toy and Book Shoppe
. Here's our friend Candace selling
WARP SPEED
, and other
books o' mine
. The line was so long that it went around the moon!
Maybe.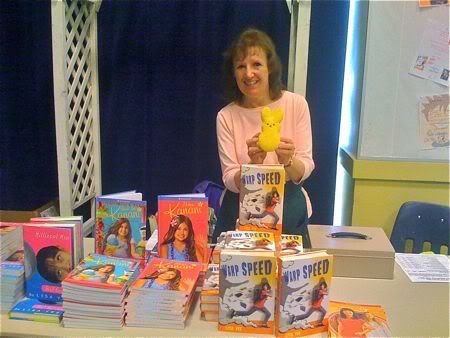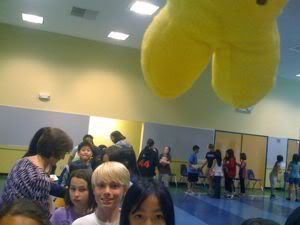 A couple of days later, I took part in Boston Court's
ARTTalk
. . .
It was a day-long spoken word marathon. While I read from some of my books, Peepy explored backstage, and then snuck into the Green Room and feasted on the snacks . . .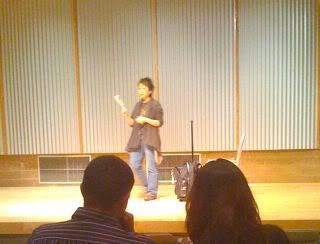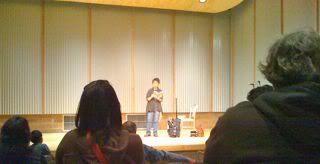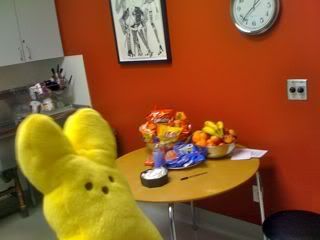 BTW,
Boston Court
is not in Boston, it's in Pasadena!
So, stay tuned for wonderful weather . . . next blog -- HAWAII!!!
Disclaimer: No proofreaders were harmed (or even used) in the creation of this blog.
CLICK HERE
to win a FREE copy of WARP SPEED!!!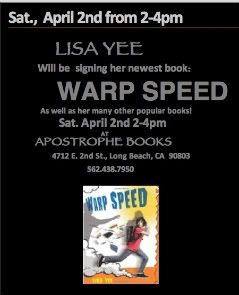 Lisa Yee
height=26 width=132 alt="Google Groups">

Subscribe to Lisa Yee's Blog and get her fresh baked blogs e-mailed to you!

Or you can click this for a RSS feed...