Okay, so the rumors are true. Yes, I have a very PAINFUL ulcer in my EYEBALL. However, I won't let a little thing like that stop me from blogging about the fun, fun, fun we had
on Sunday
at the
WARP SPEED
and
BOBBY THE BRAVE (SOMETIMES)
party.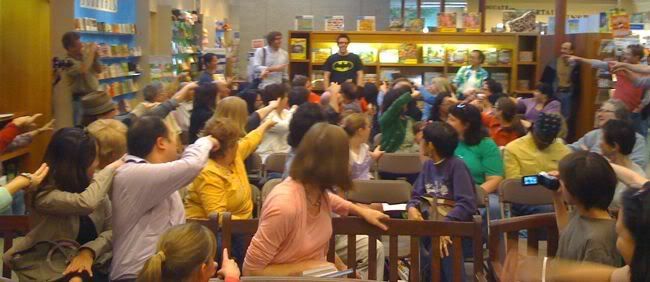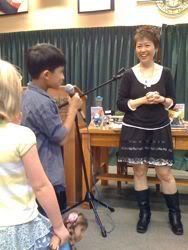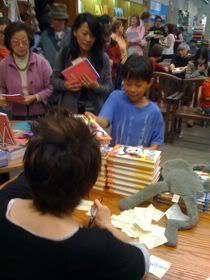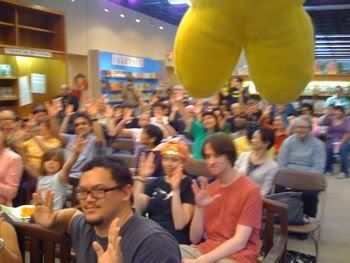 In fact, we had so much fun, it wouldn't all fit on one blog, so we're continuing it here.
As we've done with past parties,
like this one
and
that one
, some of our more shy guests recreated the cover of a book. What book? Why
WARP SPEED
, of course.
Here's the actual cover . . .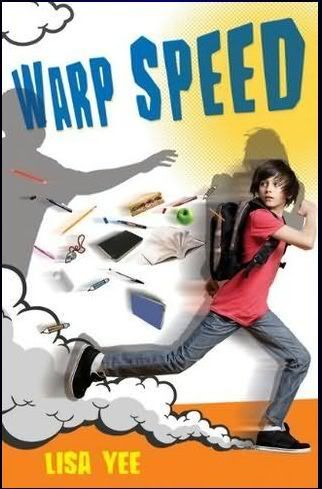 And here are the fabulous recreations . . .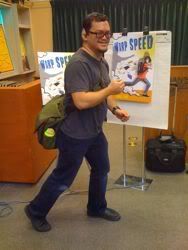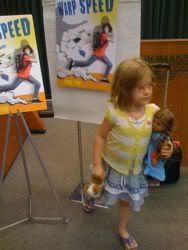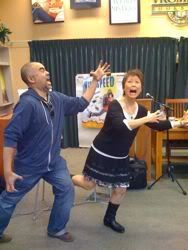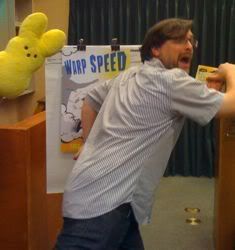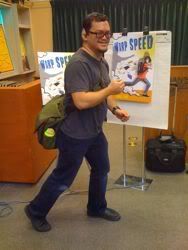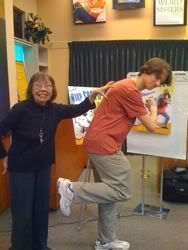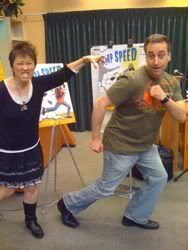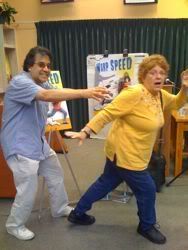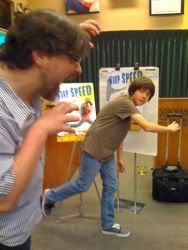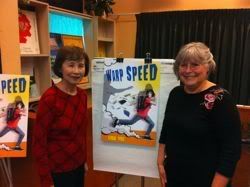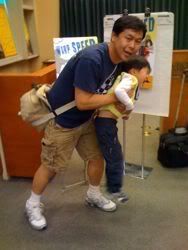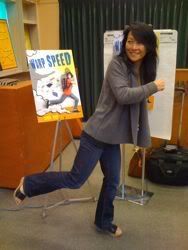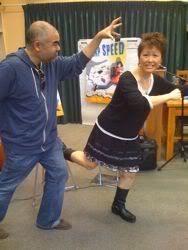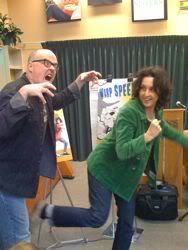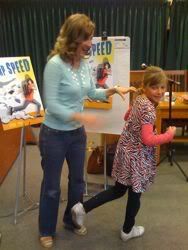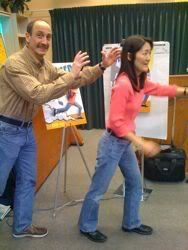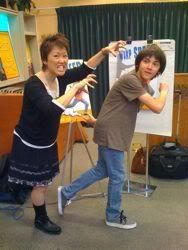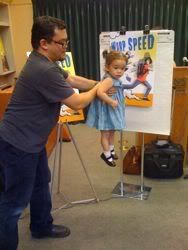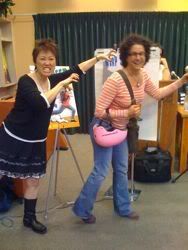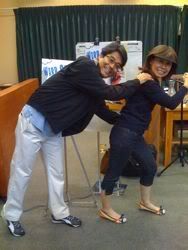 Don't you think they could all be professional models?!!!
BTW, here's a
fun interview
I did last month over at Britney Breakey's blog!
Disclaimer: No proofreaders were harmed (or even used) in the creation of this blog.
PLACES I WILL BE SOON, AND HOPE YOU WILL BE, TOO . . .
The week of March 21, I'll be in Kaua'i speaking about how the
American Girl/Kanani
books were created.
If you're in the Los Angeles area, stop by my
WARP SPEED
book signing at
Apostrophe
in Long Beach, CA on April 2nd . . .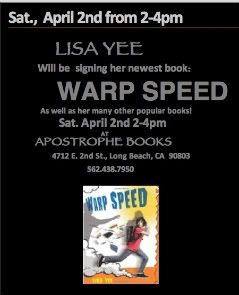 Lisa Yee
height=26 width=132 alt="Google Groups">

Subscribe to Lisa Yee's Blog and get her fresh baked blogs e-mailed to you!

Or you can click this for a RSS feed...