This week I'm finishing up a novel about
a boy who worships Mr. Spock
from Star Trek.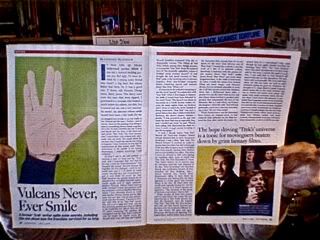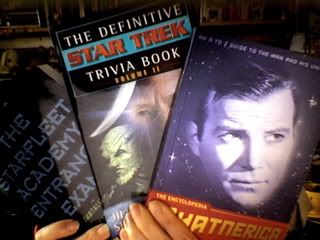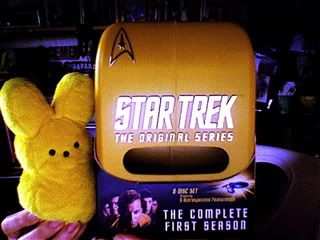 It's nice to have heroes, isn't it? And it's even nicer to know that there are real life heroes among us . . .
Spider-Man couldn't do it alone. So he called on ELECTRON BOY!!!!!

Heroes come in all shapes and sizes. Journalist
Katherine Long
of the Seattle Times wrote about the amazing Electron Boy . . .
Over 500 people were involved in making Erik's dream come true--to become a superhero. And a superhero he is, because not only did he fight off the bad guys and save the day, he brought joy and hope to the thousands who read about him.
CLICK HERE
to read Katherine's article. Be sure to peruse the comments, too.
Electon Boy saved the
Seattle Sounders
and fought off the bad guys as his fans cheered him on . . .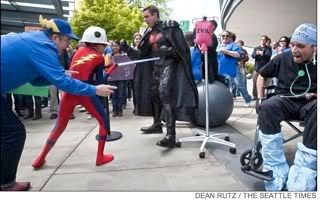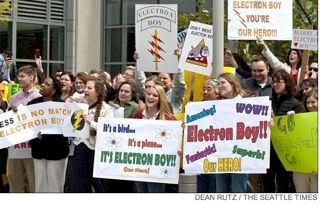 Here's a video of Electron Boy in action . . .
Make-a-Wish
is a wonderful group. When I was the
Thurber Children's Author-in-Residence
, I was honored to spend the afternoon with this beautiful young woman whose wish it was to be an author . . .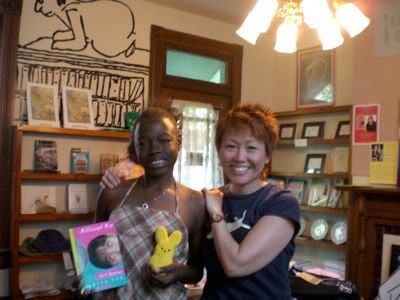 BTW, on an entirely different topic, stay tuned because next week we will debut the Lisa Yee's 75th Annual
Bodacious Book Contest!!!!
Here's a hint as to what the contest will be about . . .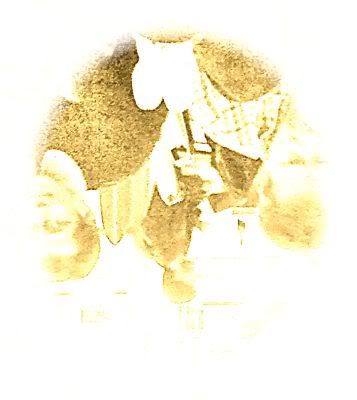 In the meantime, over on Scholastic's website there's this cool caption contest going on featuring . . . Peepy!!!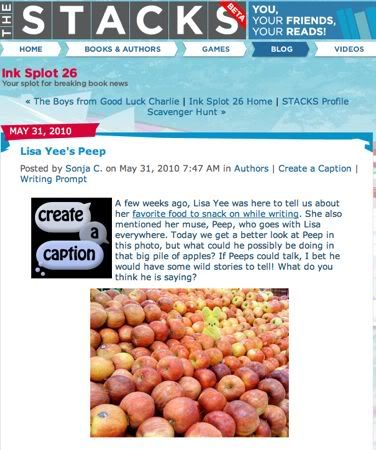 CLICK HERE
to read the entries, or enter!
And finally, last weekish, while I was in the parking lot, a woman ran up to me and said, "I have to tell you something."
I was a bit worried, until she said, "I love your bumper sticker!"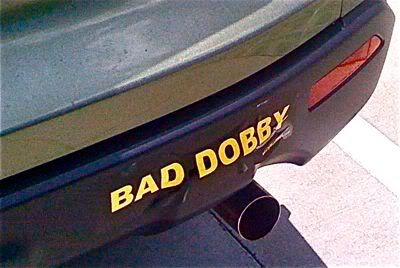 Lisa Yee
Disclaimer: No proofreaders were harmed (or even used) in the creation of this blog.
height=26 width=132 alt="Google Groups">

Subscribe to Lisa Yee's Blog and get her fresh baked blogs e-mailed to you!

Or you can click this for a RSS feed...