The Almighty Attractive and Witty Animator/Author/Illustrator
Celebrity Judges
have spoken!!!
(That's
Bob Boyle
on the left, and
Mr. (Tom) Warburton
on the right.)
Yes! They had the hard job of judging the practically sorta almost
5,998 caption entries
that went along with this nice museum-quality photo that was taken at a
Cuban dining event
for animators who have had cool hit TV shows . . .
Drumroll(s) please . . .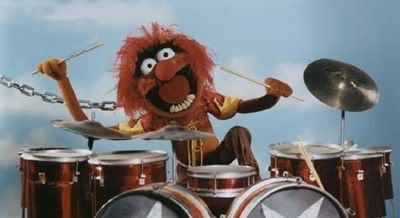 and, the WINNERS ARE . . .
Honorable Mention You Were So Close and winner of Lisa Yee eating donuts in your honor . . .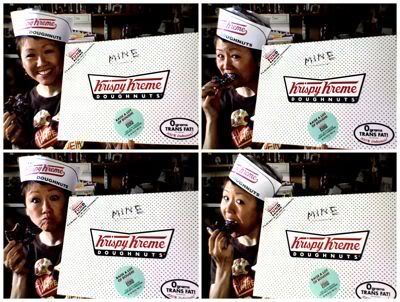 "I've heard of peep toe sandals but this is ridiculous." by hilaryhi
The Sort of Silver Peep Runner-up Second Place and winner of the cool stuff in the photo . . .
I want YOU! To clean out my toenails." by alexajoyyoung
And The Golden Peep Grand Prize First Place Winner of this totally fabulous stuff, including the original Dan Santat drawing that you can see Dan Santat drawing here . . .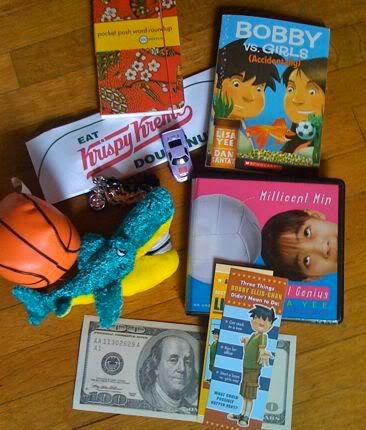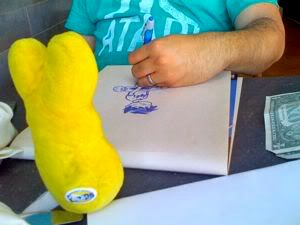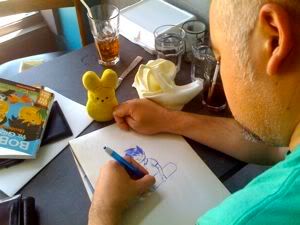 "Well, it's better than having a boyle on your foot..." by bookiewoogie.blogspot.com
HOOOORAY!!! But wait. THERE'S MORE!!!
The winner of the first ever Tom Warburton's Perhaps You Should Read a Book Instead of Entering Caption Contests Eleventy Thousand Times But Appreciate The Effort Golden Jubilee Silver Cup Award . . . jlansky@comcast.com
(Yes, you jlansky get an autographed copy of 1000 TIMES NO!)
And the winner of the first ever The Belching Donkey, otherwise known as The Bob Boyle Award of Excellence in the Field of Booze Related Captioning
"Officer, how can you say I've had too much to drink? Would a drunk man be able to do this? Bob, back me up here..." by JC-Nashvegas
(Yes, you JC get an autographed copy of HUGO AND THE REALLY, REALLY, REALLY LONG STRING!)
CONGRATULATIONS TO EVERYONE WHO WON, ENTERED THE CONTEST, READ THE CONTEST ENTRIES, AND/OR ARE READING THIS SENTENCE!!!!
(Will the 1st and 2nd place winners, and the Tom Warburton and Bob Boyle winners, please email me via
my website
with your name and address so we may send the glorious prizes to you. Also, let me know who you would like your books inscribed to.)
Disclaimer: No proofreaders were harmed (or even used) in the creation of this blog.
height=26 width=132 alt="Google Groups">

Subscribe to Lisa Yee's Blog and get her fresh baked blogs e-mailed to you!

Or you can click this for a RSS feed...