This being summer and all, I've decided to cut back from blogging seven times a day (or twice a week) to once a week. That way we can all have more time to eat chocolate, get a pony, write novels, or whatever one does when summer calls.
Most likely I will be blogging on Monday, unless I blog on Tuesday or Wednesday, or another day of the week. And possibly I will blog more than once a week, but maybe not. One never knows.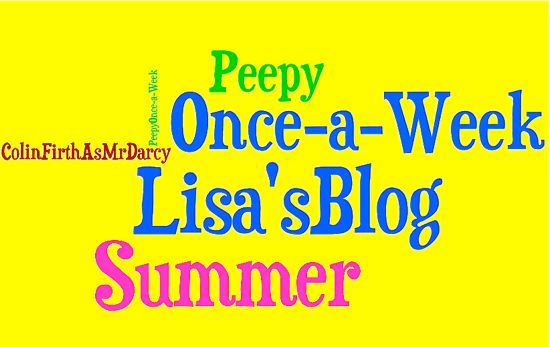 So then, many of you know, or don't know, or will know, that illustrator/author
Dan Santat
and I eat a lot. And we eat a lot with each other at lunch time, a lot.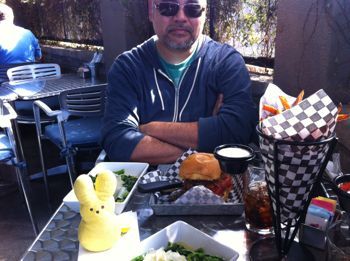 And many times we eat with other people . . .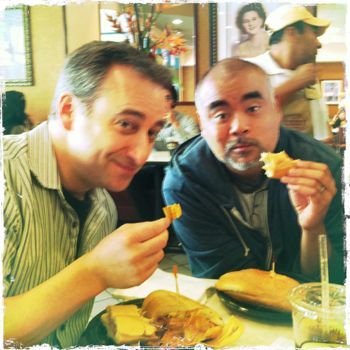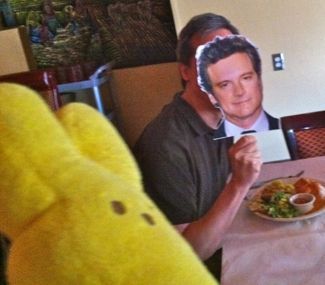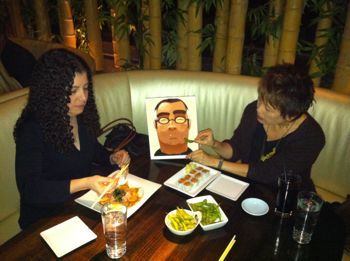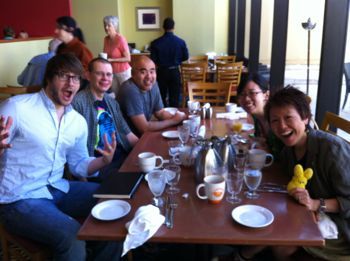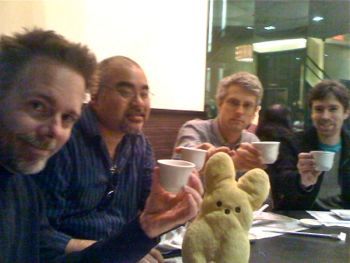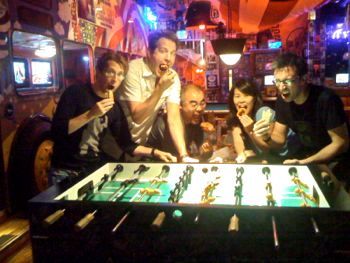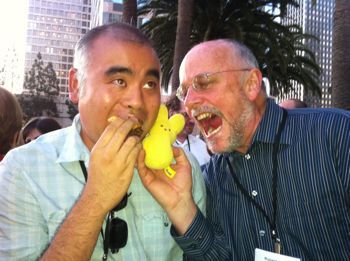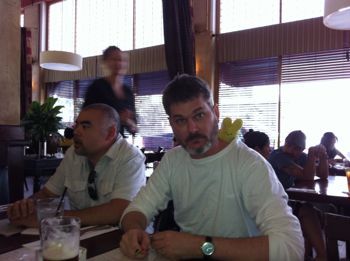 The other people pictured include, but are not limited to, and are in no particular order whether pictured here or in real life:
Michael Reisman
*,
Jodi Reamer
$,
Jonathan Auxier*+, Tom Angleberger*, Grace Lin*
+,
Bob Boyle
*+,
Winston Swain
*,
Mo Willems
*+, Jarrett Krosoczka*+,
Brian Floca
+,
Colin Firth as Mr. Darcy
,
James Burks
*+,
Richard Jesse Watson
+, and millions more. (Here's a nifty way to say who does what: * = author, + = illustrator, $ = agent.)
The most recent venture of the
Dan and Lisa Lunch Club
, which I said I would blog about each time but have failed to do, was at a place called, Young Dong Garden. (Dan thought the name of the restaurant was silly and giggled through the entire meal.)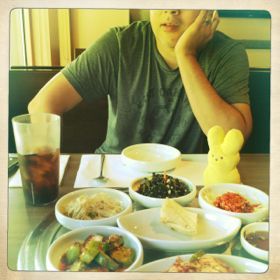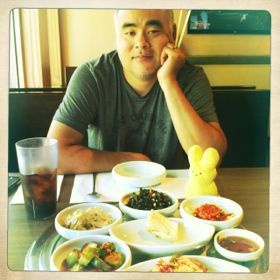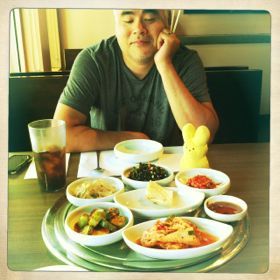 In other This and That news,
my Peep
and I explored Monrovia recently. The library was closed, but Peepy got to hang out with Mark Twain . . .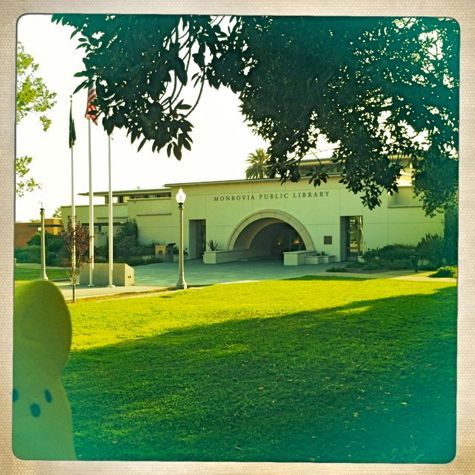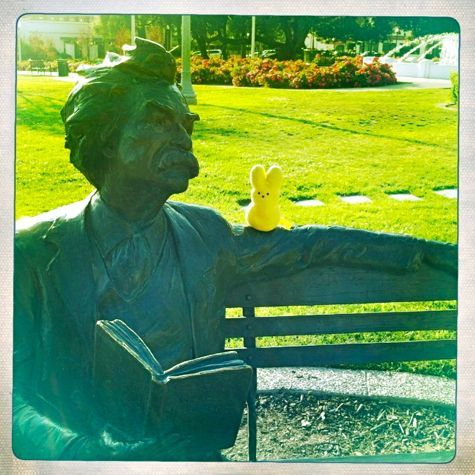 I know you're all "Ooooh, Peepy met a celebrity," but she's met them before. Here's Peepy telling Einstein about science . . .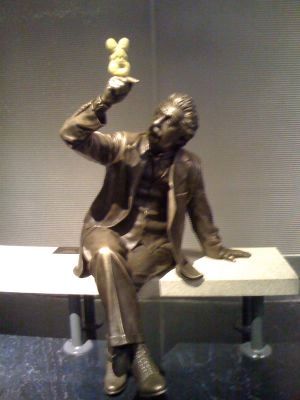 Later, she goofed off . . .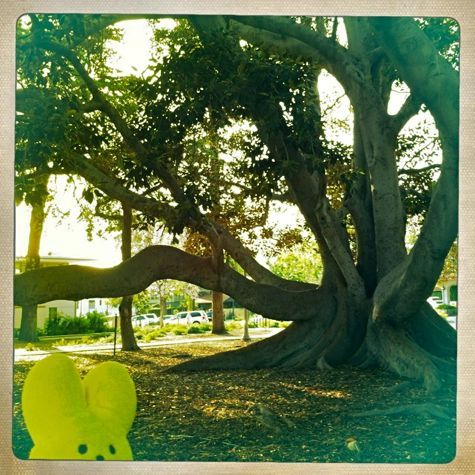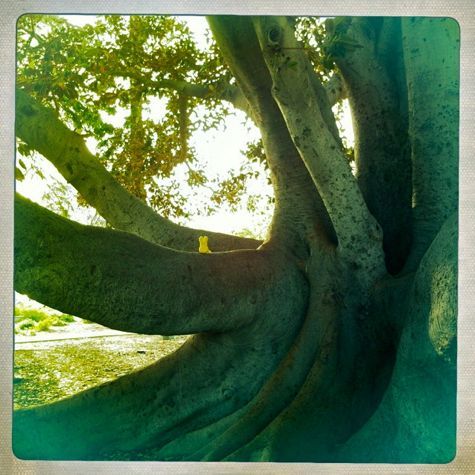 We also went shopping for beloved office supplies, which is dangerous, because we tend to obsess over folders and pens and such . . .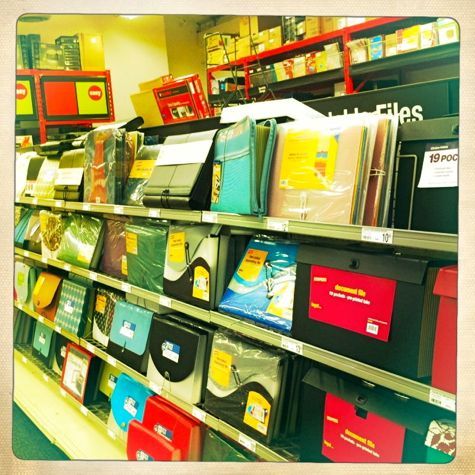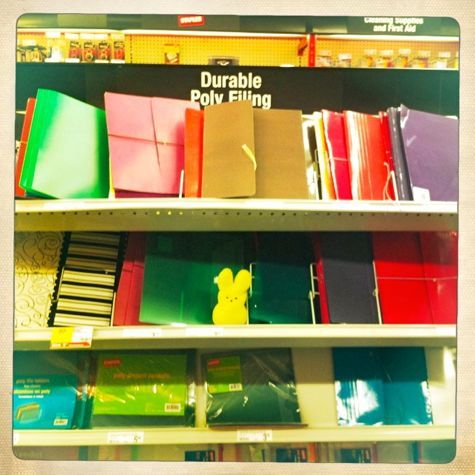 My Peep was convinced she saw
Jarrett Krosoczka
at the store!
Speaking of punctuation marks (pretend we were), do you have a favorite?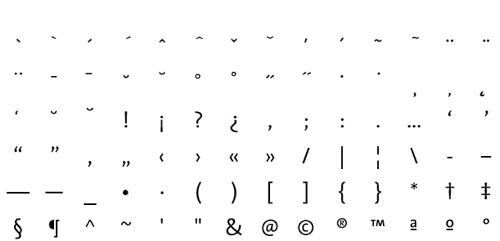 Figure out which one you like best, then check
HERE
to see what it says about your personality type.
For the record, I picked a PERIOD.
===========================
Disclaimer: No proofreaders were harmed (or even used) in the creation of this blog.
Want to check out Lisa's NEW AND IMPROVED website? Simply
CLICK HERE
.
Interested in having Lisa speak at your school, library or conference?
CLICK HERE
for more information.
Lisa Yee
Subscribe to Lisa Yee's Blog and get her fresh baked blogs e-mailed to you!

Or you can click this for a RSS feed...