Where were we? Oh, that's right. We were
here
and that leads us to . . .
HAWAII!!!!!!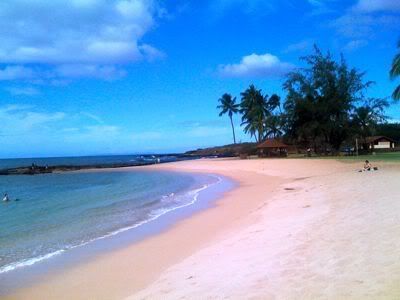 Here's what happened. More than a year ago I got a phone call from American Girl editor Jennifer Hirsch. We had worked together when I wrote
GOOD LUCK, IVY
.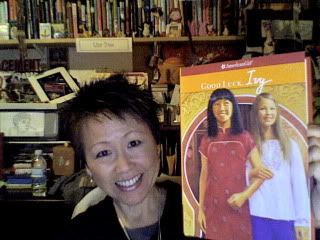 Jennifer asked if I would consider writing American Girl's
2011 Girl of the Year
books. Oh, and they will be set in Hawaii, and I would have to go there to research. (Squeeeeeee!!!)
So I began doing an outline for the (two) novels. I knew that there would be surfing and snorkeling in the stories, and possibly stand-up paddleboarding. Therefore, it was imperative that I learned how to do all three.
I imagined that I would be EXACTLY like
Gidget
, except Asian, less coordinated and not nearly as spunky . . .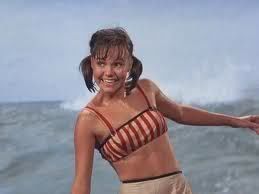 I had tons of excuses for not being a good surfer. The primary one being that I was old. That's what I decided to tell my instructor. "I am old and therefore won't be good at this."
Then my surfing instructor showed up and didn't buy my excuses. He was in his seventies . . .
In
GOOD JOB, KANANI,
Kanani realizes that even though her best friend is an expert surfer, she is not. Here I am learning to surf . . .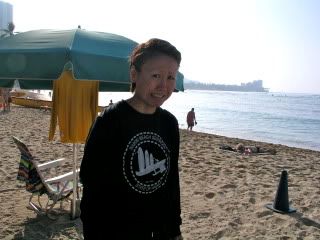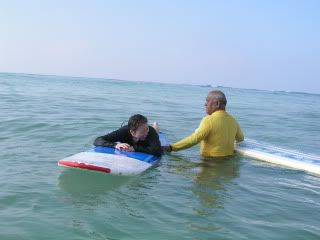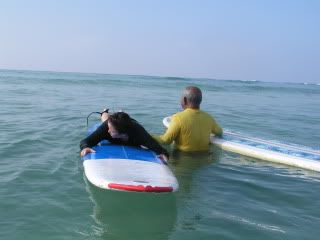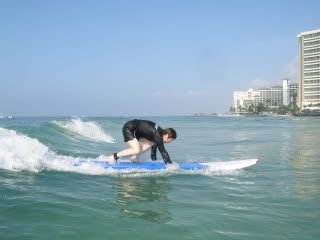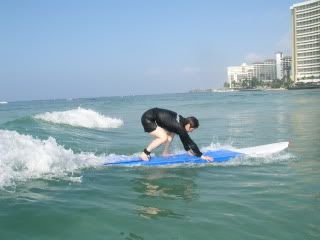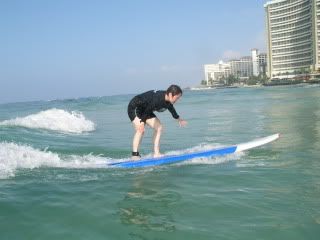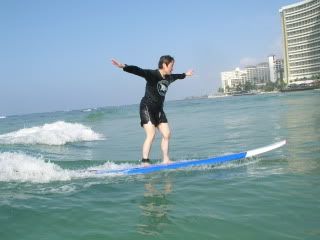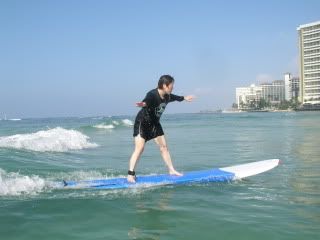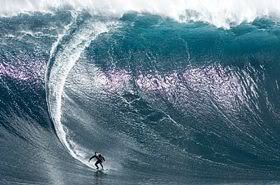 OMG, I LOVED it!!! Surfing was sooooo much fun! I'm normally a very clumsy person, but for some weird reason, I could surf!
Next up was stand-up paddleboard. In
ALOHA, KANANI
, Kanani helps teach her cousin how to paddleboard, so I needed to know how . . .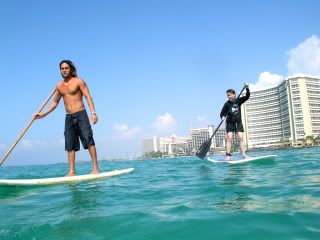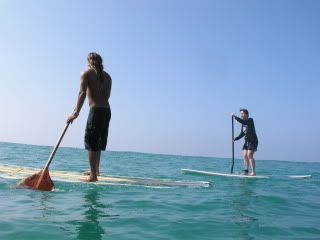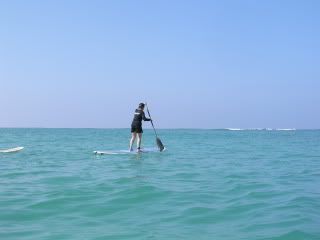 For some reason, I found paddleboarding harder than surfing. Maybe it was because with surfing every inch of me as alert and maneuvering the waves. With paddleboarding, you are gliding across the water and don't need to think. Plus, I found my instructor to be distracting and I'd just be standing there, and then SPLASH! I'd fall into the ocean.
Next up was snorkling. We were out all day and went to several places around Oahu. It was absolutely gorgeous. In the novels, Kanani loves snorkeling and sees Hawaiian sea turtles or "honu" and so did I! Plus, I swam with the dolphin and later I sat at the table with all the people who got sea sick (but I won't show you that).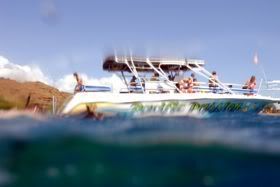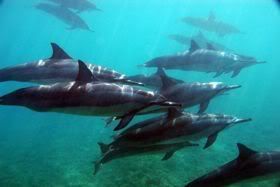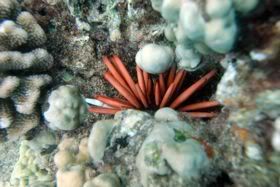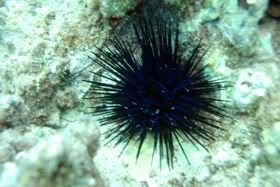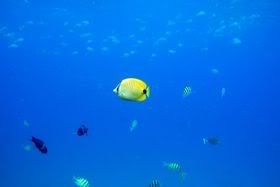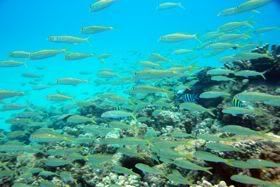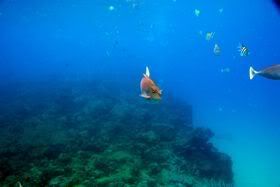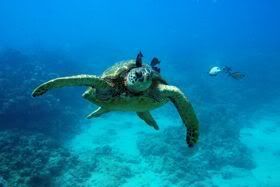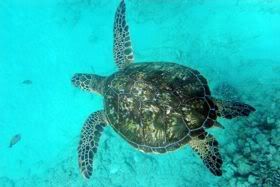 Can you believe my dedication to my craft? Inspirational, isn't it? Stay tuned for more of the grueling research I had to conduct to write
ALOHA, KANANI and GOOD JOB, KANANI.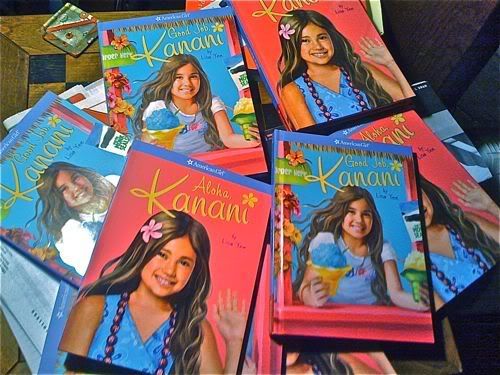 And remember, if your at the ALA Conference in San Diego this weekend, look for me roaming the convention floor, or here . . .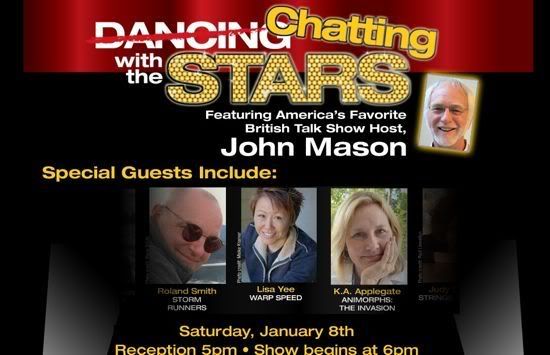 Disclaimer: No proofreaders were harmed (or even used) in the creation of this blog.
Want to win a free copy of
WARP SPEED
, Lisa's new book that will debut in March? If so
CLICK HERE
.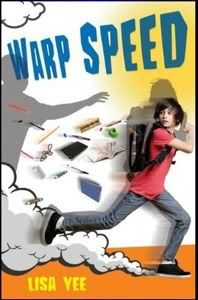 Want some fun?
CLICK HERE
to visit the Lisa Yee and Son YouTube Channel.
Lisa Yee
Subscribe to Lisa Yee's Blog and get her fresh baked blogs e-mailed to you!

Or you can click this for a RSS feed...