I'm in Chicago at this very nanosecond. However, right before I left for Chicago, I had dinner with a bunch of dudes in various stages of arrested development. (I mean that as a compliment.) We met at Versailles. The last time I had been to Versailles, was on a trip to Miami, when Peepy tried to get a book deal with agent Ginger Knowlton . . .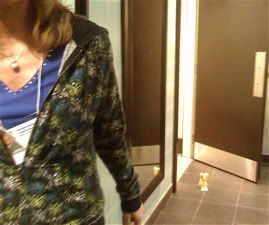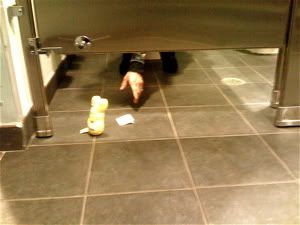 However, this was a completely different Versailles . . . in Los Angeles. We rode on over with Dan Santat . . . . .
And dined with Bob Boyle, creator of Wow! Wow! Wubbzy! . . .
And a duo of evil Dans (Dan Yaccarino, author/illustrator and creator of the Oswald series on Nick, Jr. and Dan Santat, who illustrates my Bobby Ellis-Chan series, and who created the Disney show, The Replacements) . . .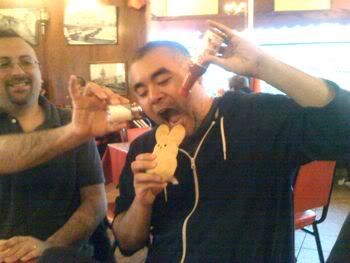 And Tom Warburton creator of Cartoon Network's Codename: Kids Next Door . . .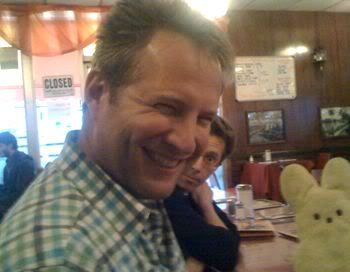 And author/illustrator Andy Rash (consoling Peepy) . . .
(Andy and Dan Y. are developing Andy' Agent A to Z as an animated series.) It was great fun and we discussed important matters, like wondering if zombies poop. Soon the paparazzi appeared! Okay, okay, so we paparazzied ourselves . . .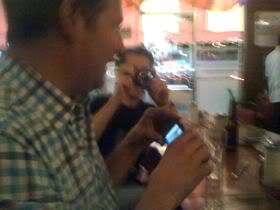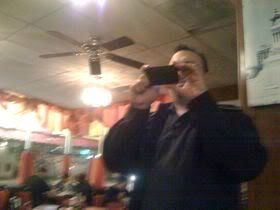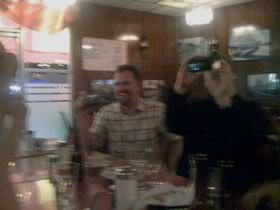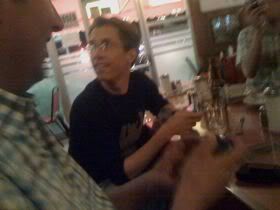 (If you look carefully, you can spot illustrator/cartoonist Joe Rocco) I think someone was watching me the whole time, and felt I needed help . . .
Because after our paparazzi-fest, a woman walked directly over to me and handed me her card . . .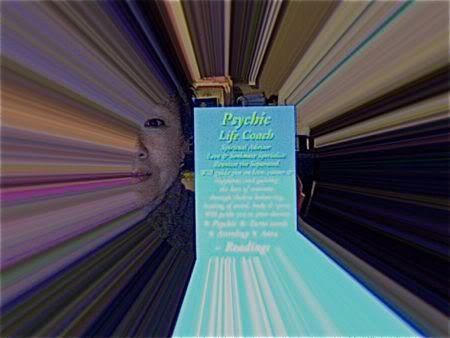 Should I call her? I think I'll need a psychic life coach for when I compete in the Ultimate Author Showdown!!!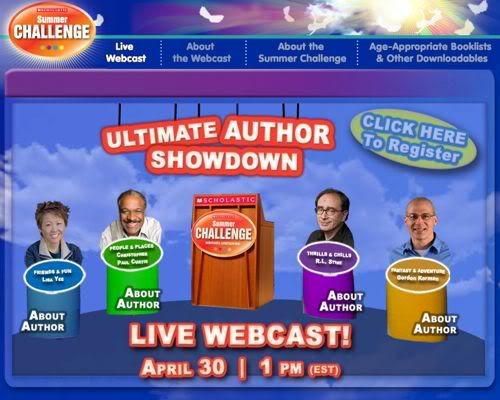 Anyone can watch, all you need to do is register here (and you don't have to be a school)! Kids are coming up with the bookish questions and are encouraged to "Stump the Authors!" Last week, when Hubby watched last year's show on the Scholastic site and heard the questions, he said to me, "I'm not sure if you want me to be honest with you or not, but you're doomed." Um. Excuse me? No one asked for honesty, here! So, then I asked Teen if she was going to watch the live gameshow she said, "I don't need to. I see you live everyday." My only hope is that the other guys don't have a psychic life coach . . .
You'll watch and cheer me on, won't you? I'm told I'll get a lifeline! Next Blog: Peepy's grand limo experience. Lisa Yee

Create Your Badge
Subscribe to Lisa Yee's Blog and get her fresh baked blogs e-mailed to you!
Or you can click this for a RSS feed...