Through the magic of time travel, even though this author is home, this blog is still in Oahu. The PEN Women's Writing Conference in Hawaii was fantastic . . .
And that could only mean one thing -- time for a party!!!
The next day, everyone who worked so hard on the conference gathered on the North Shore for a gala celebration. Peepy was there, too. Here are co-conference directors, Nancy Mower (left) and Victoria Gail-White, who was also hosted my stay . . .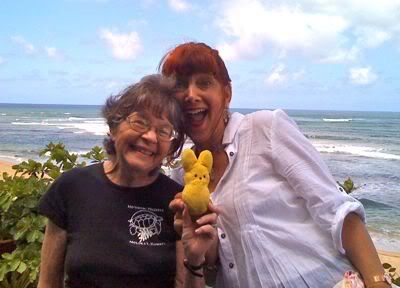 OMG, the food and fun was fabulous . . .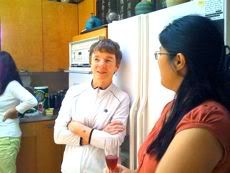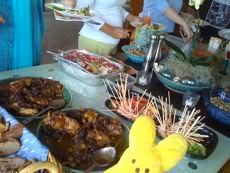 Peepy made plenty of new friends, and even taught some how to blow up marshmallow Peeps . . .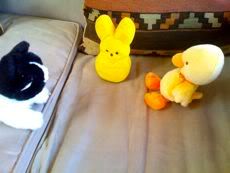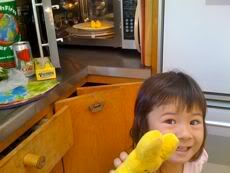 However, this new friend of hers confused her for a marshmallow Peep . . .
(For the record, Peepy is a plush Peep, and she is real. Unlike marshmallow Peeps which are microwaveable. CLICK HERE to see explosions.) Peepy was traumatized, until Victoria brought out her fabulous chocolate cake . . .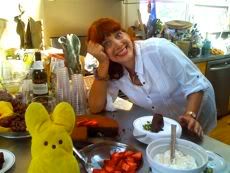 This was cause for celebration, with Peeps in the center of it all, of course . . .
Later, Peepy decided to soak up the sunshine and enjoy the beach . . .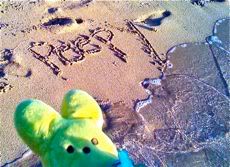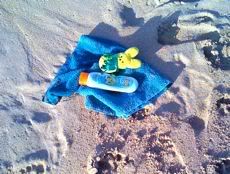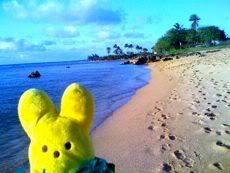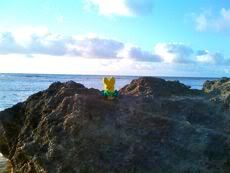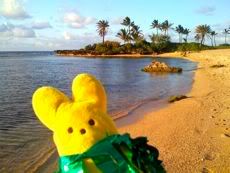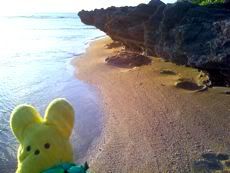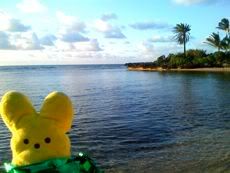 What a glorious day.
Lisa Yee
Create Your Badge
Subscribe to Lisa Yee's Blog and get her fresh baked blogs e-mailed to you!
Or you can click this for a RSS feed...