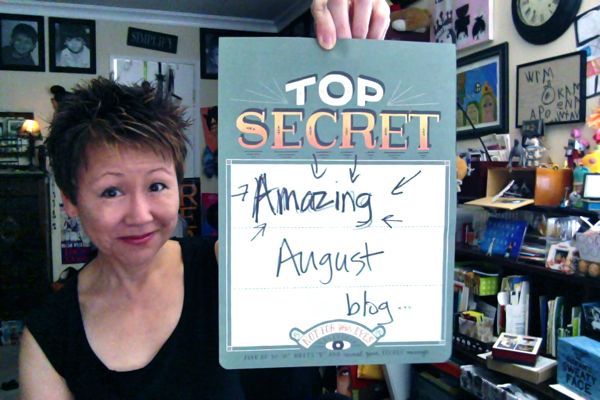 Huh? Another month has breezed by? What's with that? (UPDATE: For some reason a lot of the interesting and informative links I spent HOURS on do not work. Sigh.)
Last month
was busy, and it didn't let up. On the Fourth of July I flew to New York, New York . . .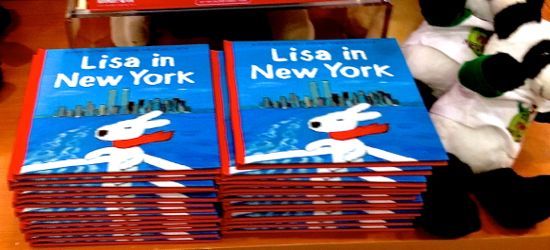 Lots of this happened . . .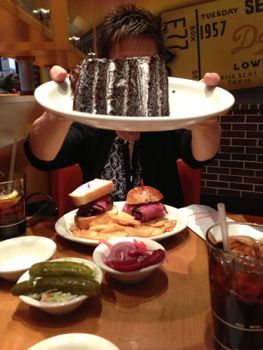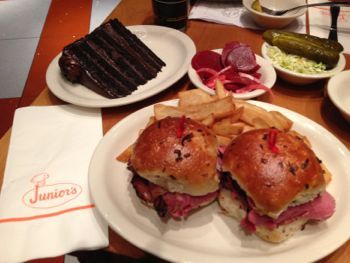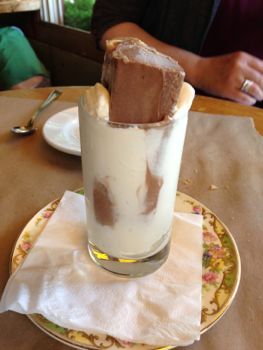 Who did I share that food with? How about author
Phil Bildner
in Park Slope
. . .
Look! It's authors
Julia DeVillers
and
Sarah Darer Littman
(and Mr. Big?) at Balthzar in SoHo . . .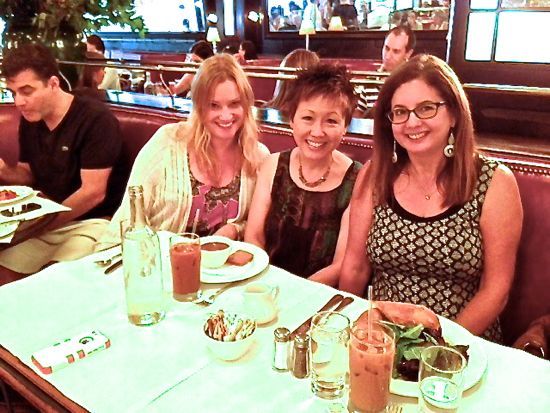 In Brooklyn Heights, Caldecott-ian
Paul O. Zelinsky
got art tips from Peepy . . .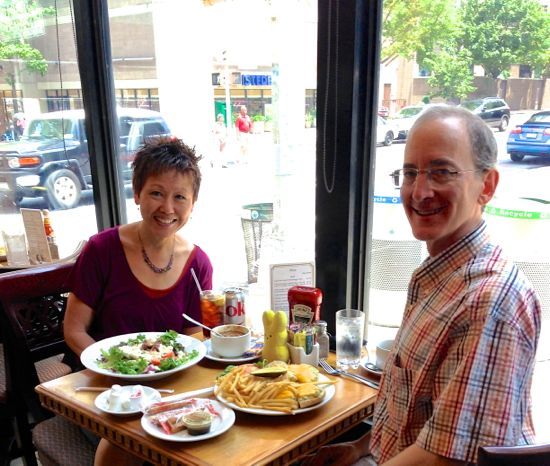 The food fest continued back in SoHo with author
Elise Broach
and author/editor
Lauren Tarshis
. . .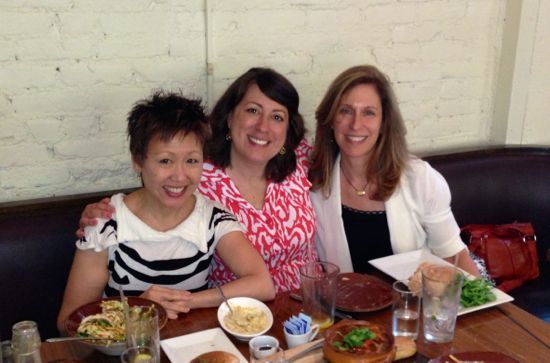 Independent editor
Harold Underdown
showed us a secret restaurant in Penn Station . . .
Park Slope was the lunch locale with comic/writer
Meg Sweeney Lawless
and entrepreneur
Cindy Chin
. . .
COFFEE!!! with Scholastic Store general manager
Michael Strouse
(Peepy had tea) . . .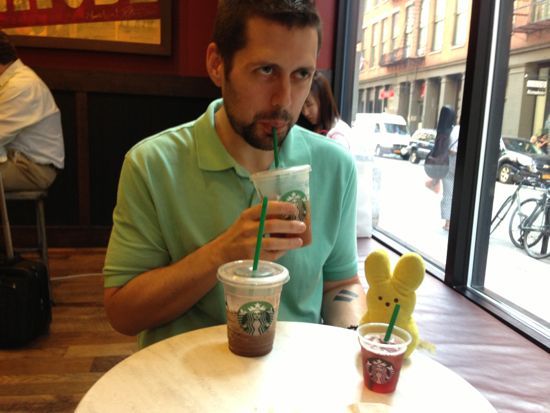 When not eating, you could find me lost. Subways befuddle me . . .
Luckily, the police and horses were very helpful to
Peepy
and
me
. . .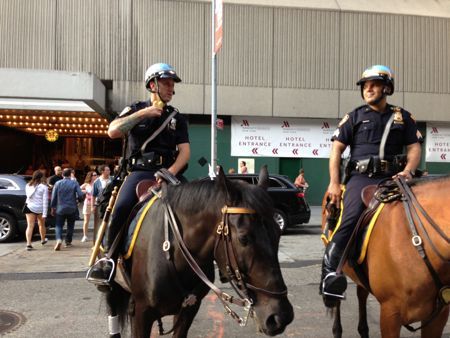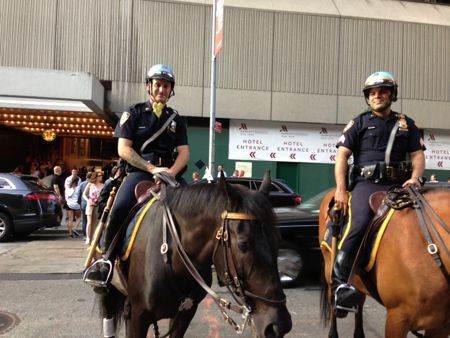 Whilst in the Big Apple, there were also important, deeply meaningfully and sincere literary meetings, like this one with my editor
Arthur Levine
. Here we are discussing THE KIDNEY HYPOTHETICAL: Or How to Ruin Your Life in Seven Days, my next novel . . .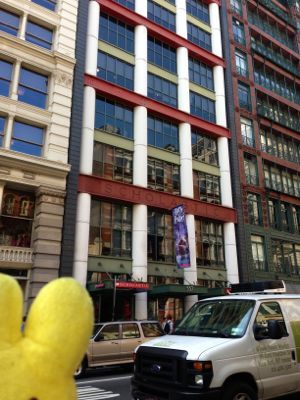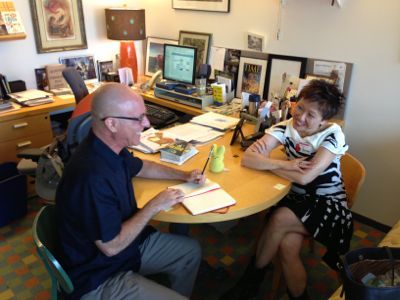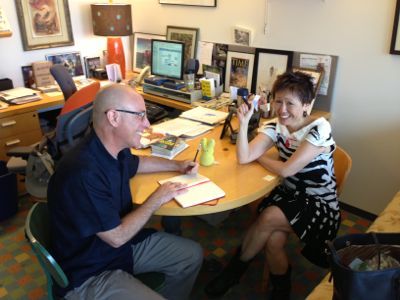 Lookit! We saw stuff like this, too . . .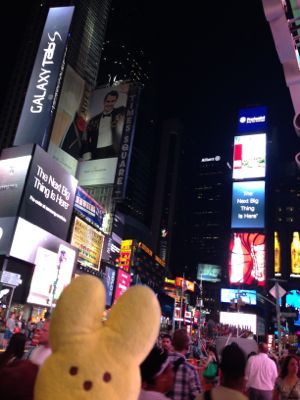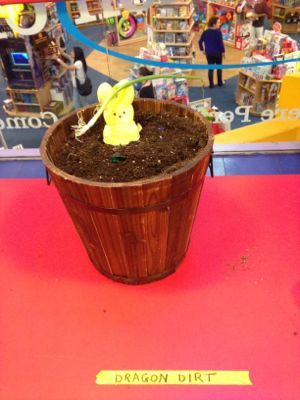 Shall I compare thee to a summer's day . . . or night? Yes! We attended
Shakespeare in the Park
. . .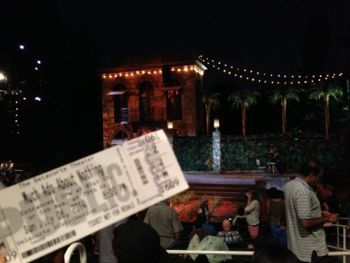 Ah, New York!
From there, I headed to Laramie, WY . . .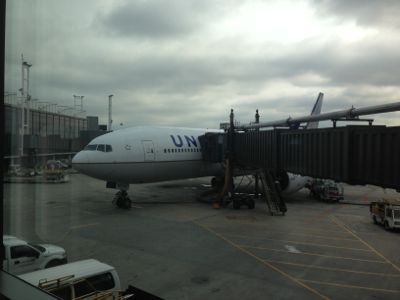 We saw this while driving (two hours) from the Denver airport . . .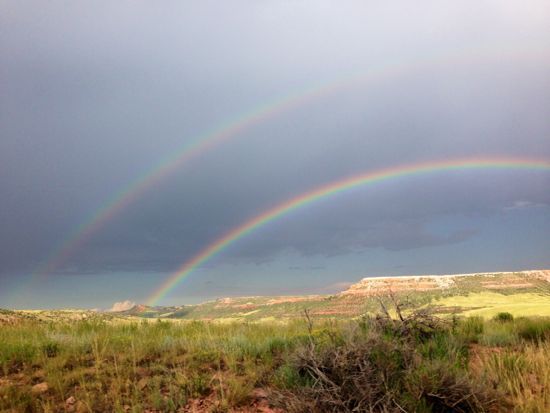 Why WY, you ask? Or I ask. (Let's pretend one of us did.) Well, it's because I took part in
Launch Pad Astronomy Workshop
, lead by
Mike Brotherton
, with
Andria Schwortz
and
Christian Ready
. . .

The program was funded by a Hubble Space Telescope grant, and published authors were invited
to apply
. Here's what a lotta writer luggage looks like when it converges . . .
Of those accepted this year, and most were science fiction/fantasy authors, although there were a couple contemporary realistic authors, TV writers, a documentary filmmaker, plus my KidLit pals
Malinda Lo
and
Jenn Reese
were there, too!!! (That's fellow writer
James Sutter
getting comfortable.)
The locale was Laramie, WY . . .
The workshop took place on the campus of the
University of Wyoming
, where there was also a dino museum . . .
It was deja vu staying in the dorms. I hadn't stayed in one since I was a Resident Advisor at USC. Nothing had changed. Not the room . . .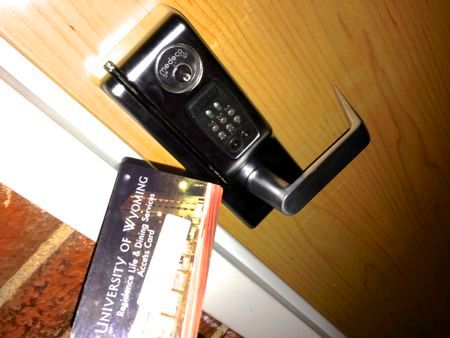 Not the food . . .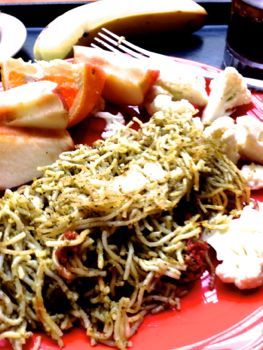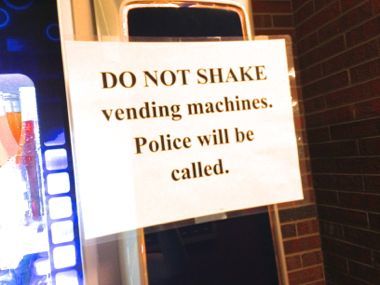 Although at an art gallery reception, featuring incredible space photos, these cookies were super fancy and super fabulous . . .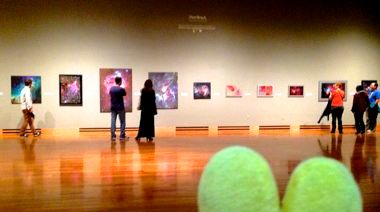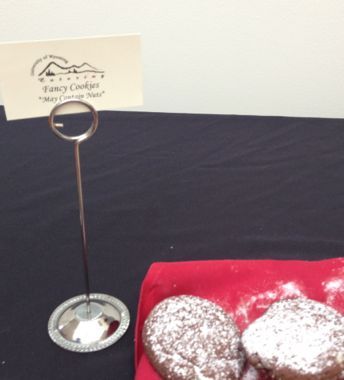 But the journey wasn't about the food. This was about six glorious days of science . . .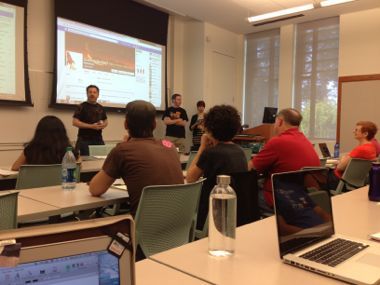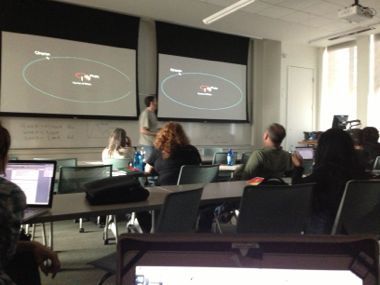 Despite the mega ultra science our brains were being filled with, no one's head exploded!!!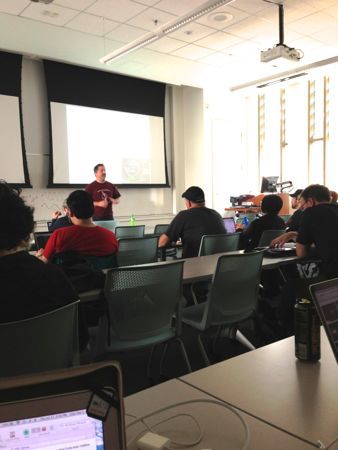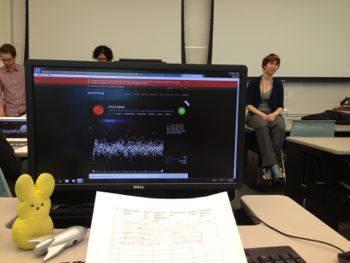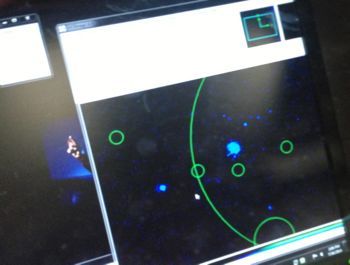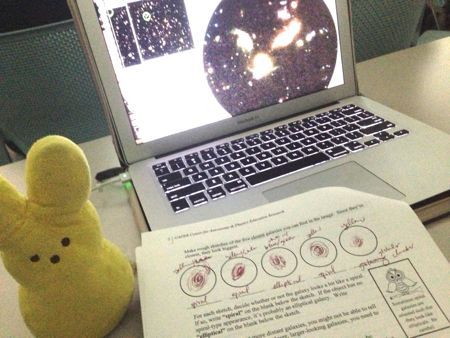 Um, my group project is on the right. Guess whose handwriting that is?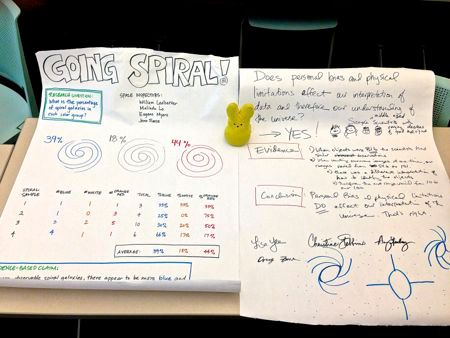 Early during the week we visited the small telescope on campus . . .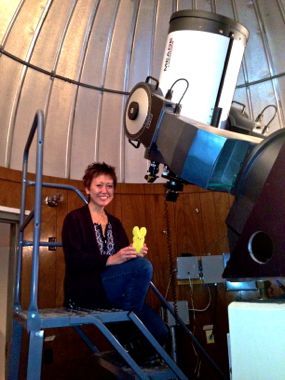 However, one of the highlights was an amazing night at the top of a mountain to visit the
WIRO space telescope
which, in honor of Peepy, was painted yellow . . .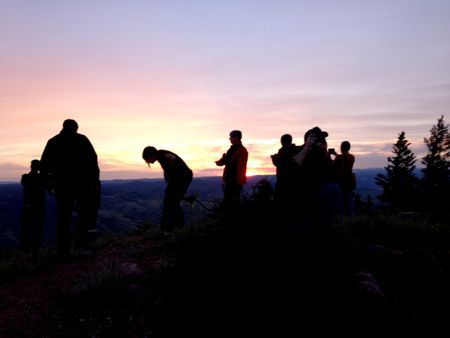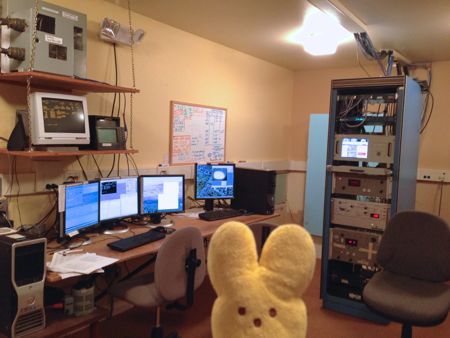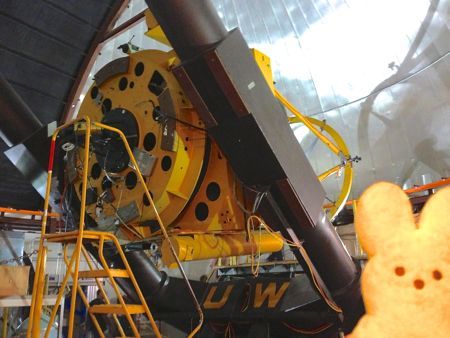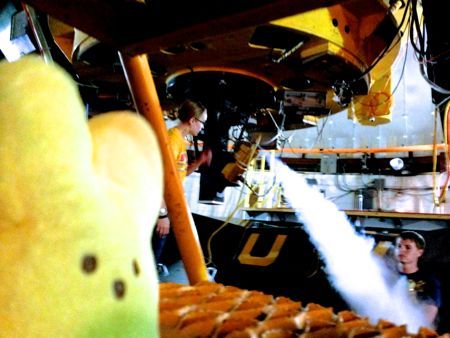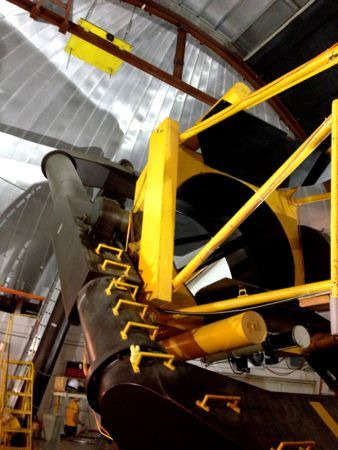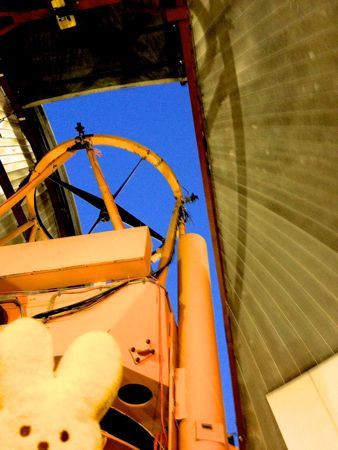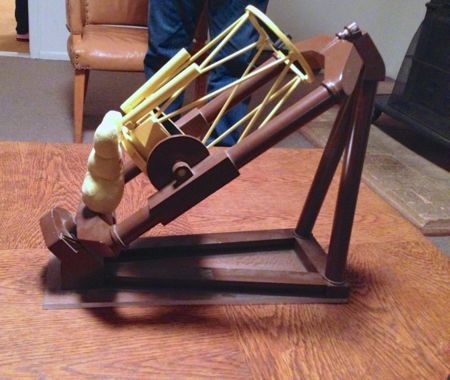 Mid-week, we took a break to hike in the mountains, once the flat tire was changed . . .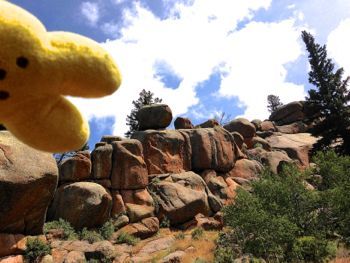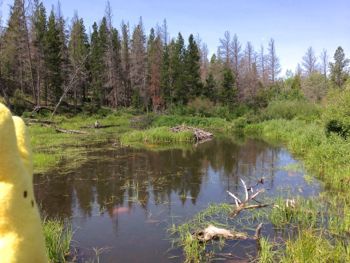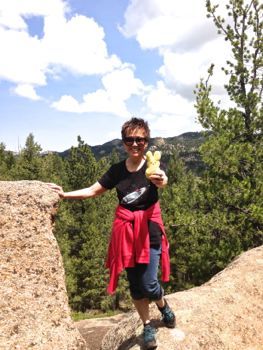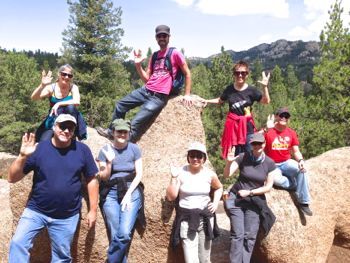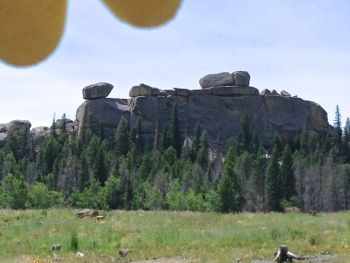 This has nothing to do with Launch Pad, but I got distracted while writing this blog and thought I'd include it because I wanted to show you my stamps . . .
Okay. Back to Launch Pad! As we all know, Peepy is a super genius, or so she says. Here she is teaching Christian Ready a thing, or two, or three . . .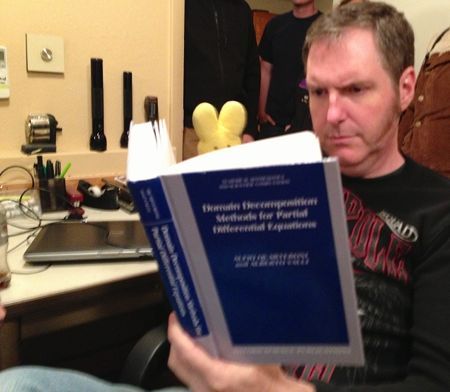 As always, Peepy makes friends wherever she goes . . .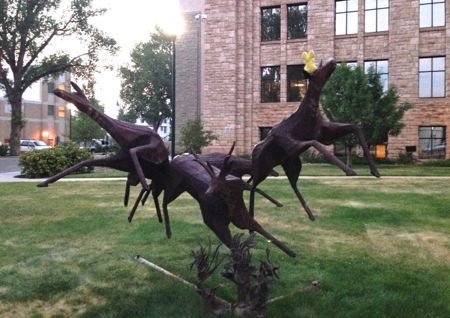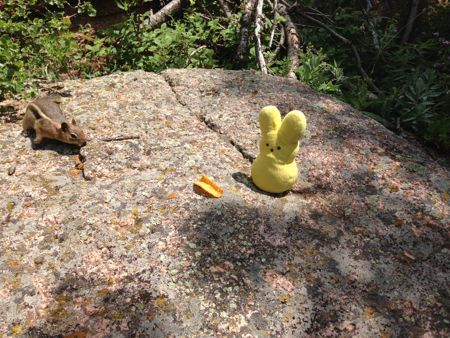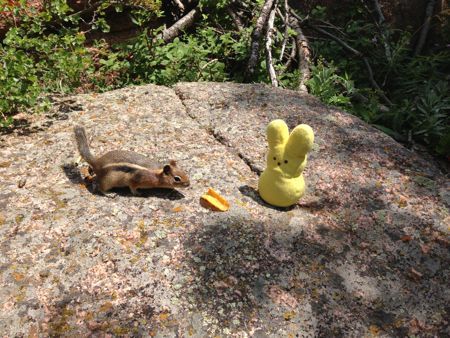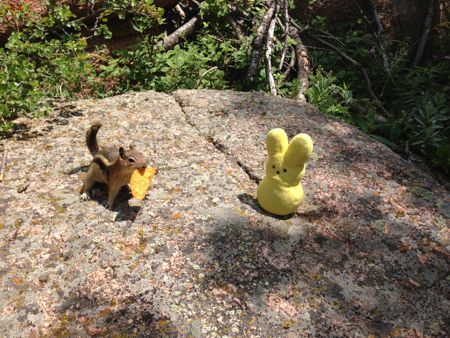 Thank you to our instructors Mike, Christian and Andria — seen here conferring with their science mentor . . .
And, oh hey! It's PEOPLE magazine's Most Beautiful and Smart Celebrities, the 2014 Launch Pad Astronomy Members . . .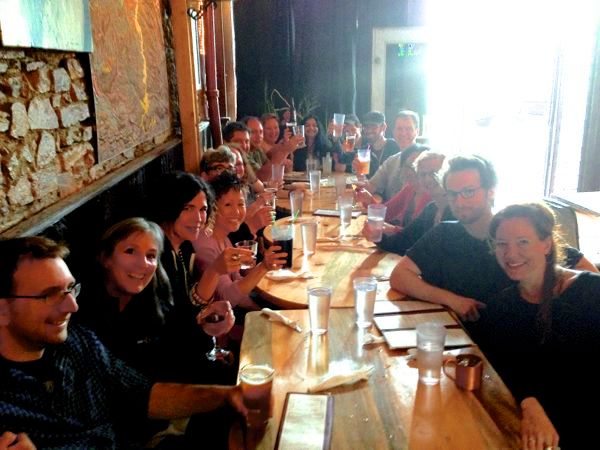 To get a more science-y scoop on what happened in Laramie, (and because clearly they took better notes than me) check out what a few of fellow participants wrote, like
Andrew Liptak
, and
E.C. Myers
, and
Jenn Reese
, and
Christian Ready
, and
Gabrielle Harbowy
.
And finally, I thought I'd end with this — the view from outside
WIRO
telescope in the WY mountains. Photo courtesty
Todd/William Vandermark
. . .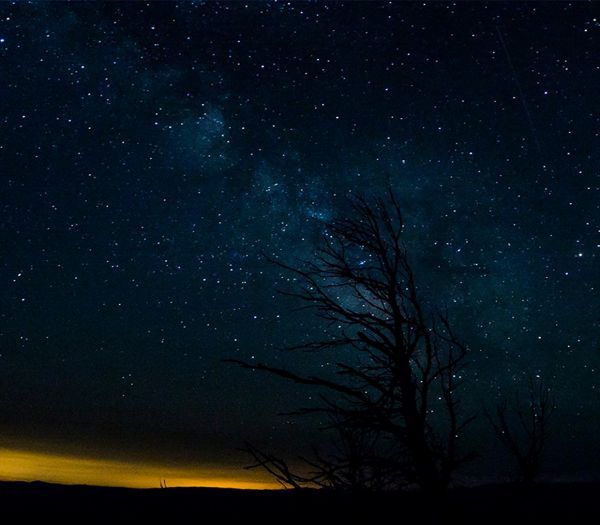 Do you geek out over outer space? Thought so. Yes, you too can hunt for planets
with this
!
Or explore outer space with this
awesome app
Once we got home, we immediately visited one of our fav indies
Once Upon a Time
, and then later had cheesecake. Swoon.
And finally, teachers do so much for us everyday. (I know how hard they work — my parents were teachers!) Later this month, I'll be in NYC to celebrate
Teacher Appreciation Week
with Scholastic!!!

===========================
Oh, look! If you'd like an autographed book, order from
Vroman's
, tell them who you'd like me to sign it to, and they will mail it to you!"

Disclaimer: No proofreaders were harmed (or even used) in the creation of this blog.
Want to check out Lisa's NEW AND IMPROVED website? Simply
CLICK HERE
.
Interested in having Lisa speak at your school, library or conference?
CLICK HERE
for more information.
Lisa Yee
Subscribe to Lisa Yee's Blog and get her fresh baked blogs e-mailed to you!

Email:



Or you can click this for a RSS feed...