After
being home
for a couple of weeks, it was time for my last book-ish trip of the year. Kurt Vonnegut came with me.
When we got to our room, we were greeted a bag o' goodies, and a lovely (chocolate) Amish quilt! But alas,
Peepy
was so exhausted, she headed straight to bed . . .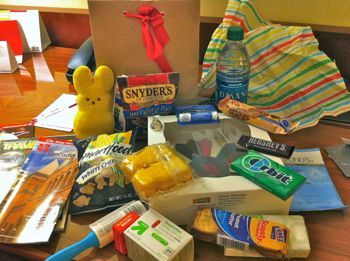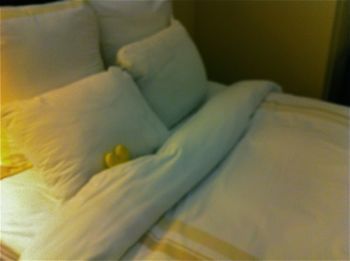 Where were we? And why were we?
We in Lancaster, PA, the heart of Amish country, for the
PCTELA
* Conference!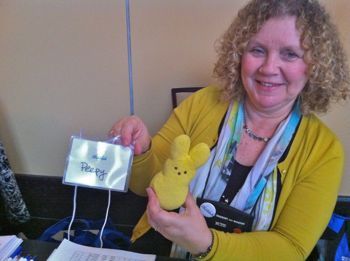 *Pennsylvania Council of Teachers of English and Language Arts
After exploring backstage, we delivered the opening keynote address to a very enthusiastic room filled with smart, attractive and witty English and Language Arts teachers!
After, everyone wanted to talk to
Peepy
. Here she is with PCTELA Conference Chairs Jennie Brown and Marci Stover, and PCTELA Executive Director, Bob Dandoy . . .
Later, we had a chance to visit the Tourist Information Center . . .
We already had glorious afternoon plans, but first we visited the
Lancaster Central Market
., the country's oldest farmer's market . .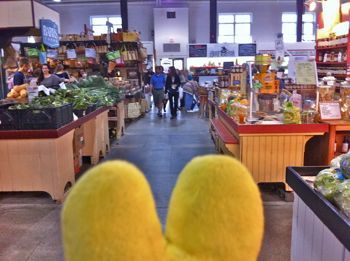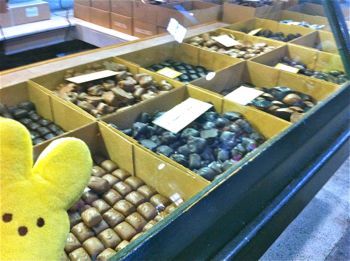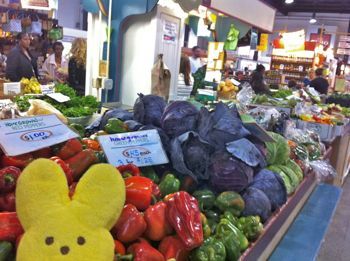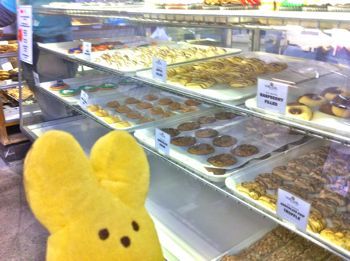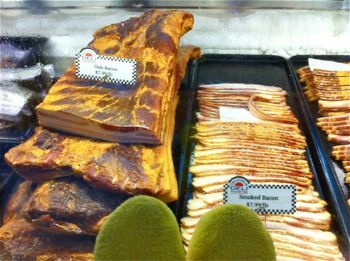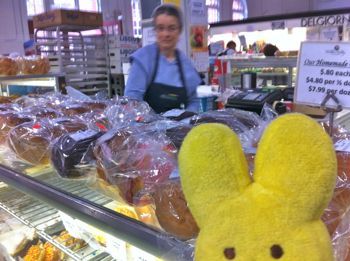 That was perfect because we were able to stock up of fresh fruit and chocolate and then spend the afternoon finishing up SEVEN DAYS DOWN, my first Young Adult novel since
this one
. . .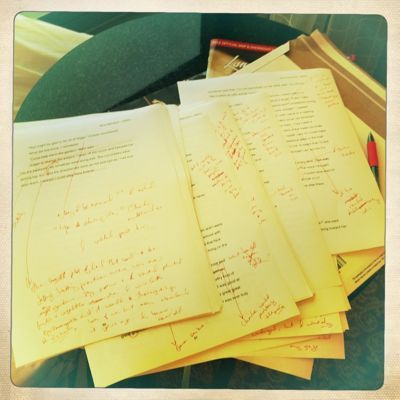 After, we capped off the evening with a rousing dinner with PCTELA committee members and speakers, including our pal
Siobhan Vivian
. Oh, and I would be remiss if I didn't mention that there was cheesecake . . .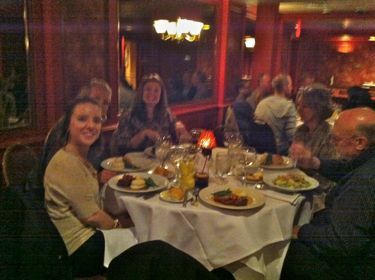 The next day, we needed to hurry out before hurricane Sandy arrived! However, we weren't going to teave without first meeting Lisa Yee! Yes, that's right, it's ANOTHER Lisa Yee. There are actually four of us who are
Facebook
friends! (The Lisa Yees who are not this Lisa Yee, judged the
Lisa Yee Caption Contest
.)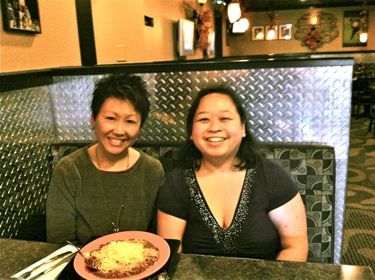 And now,
back to South Dakota!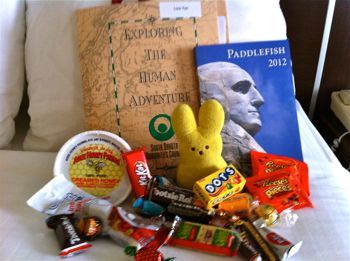 Huh? Well, wait, that's because the South Dakota Humanities Council interviewed me about blogging! Read my true confessions
HERE
!
And one last thing, my website has been updated to include LOTS MORE famous authors and illustrators. How many of the 248 do you know?
CLICK HERE
to see them! Here are a few . . .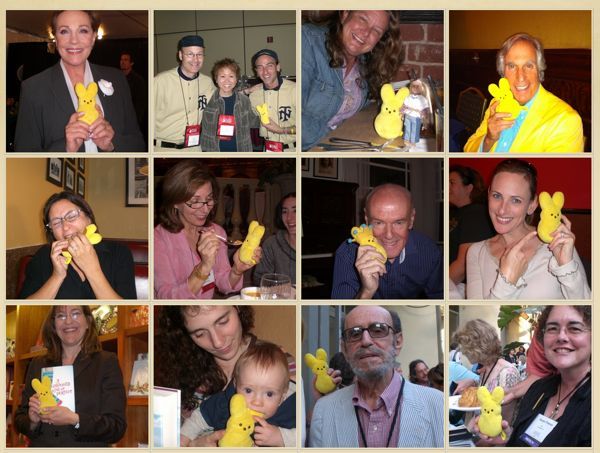 ===========================
Wheeeee . . .
BOBBY THE BRAVE (SOMETIMES)
is now out in paperback!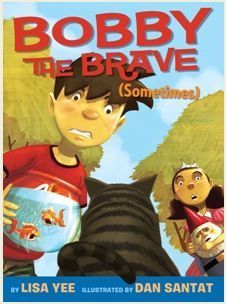 Disclaimer: No proofreaders were harmed (or even used) in the creation of this blog.
Want to check out Lisa's NEW AND IMPROVED website? Simply
CLICK HERE
.
Interested in having Lisa speak at your school, library or conference?
CLICK HERE
for more information.
Lisa Yee
Subscribe to Lisa Yee's Blog and get her fresh baked blogs e-mailed to you!

Or you can click this for a RSS feed...